Congratz To Shiran-Ta On His 4th Number 1!
and that is a new record set on the countdown as this Dj & producer has 4 demanded for singles on YES101
from his debut, Arugam Bay ..

To the very Lankan-ish/Paduru Party theme sounding Bajauwa
From the strange Chinese chants in ..Karma
and now, Funky Fish ..the one single thats got the audio report of fish rain that happened a few years ago.
We wonder who'd be up to break his record now =D
Dropping out of the countdown was rapper Markia – Fly Away (Luvin U) and checking is at 14 was Delvin Hindle with his debut "Wish You Were Here"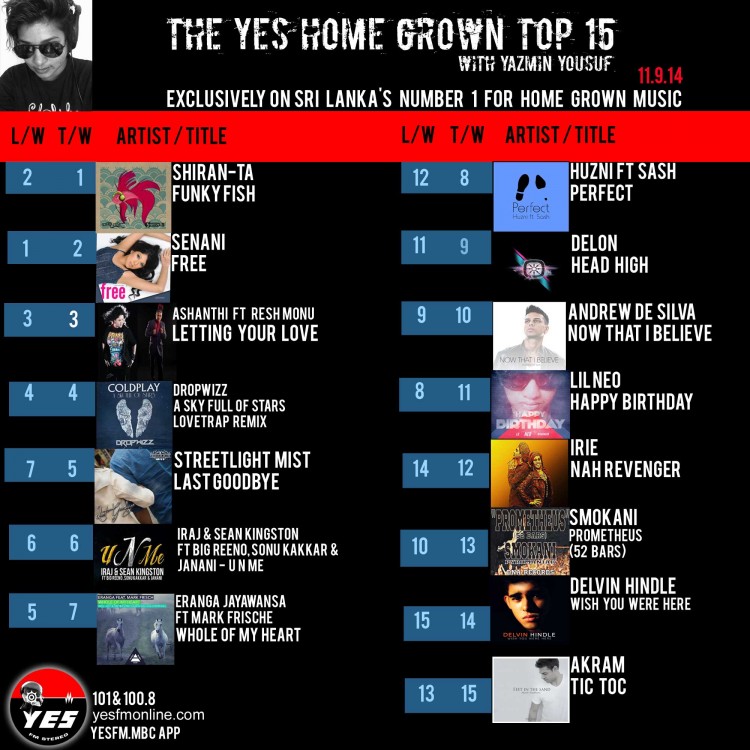 Produced by Deyo, this single is up for pre-order before its big drop date which is tomorrow.
We love this super dark remix of Alien & Superhero's single by Dj and now producer A Jay, have you checked it out yet?
Here's another amazing take of a 3 doors down classic by Jerome featuring guitarist Avinga.