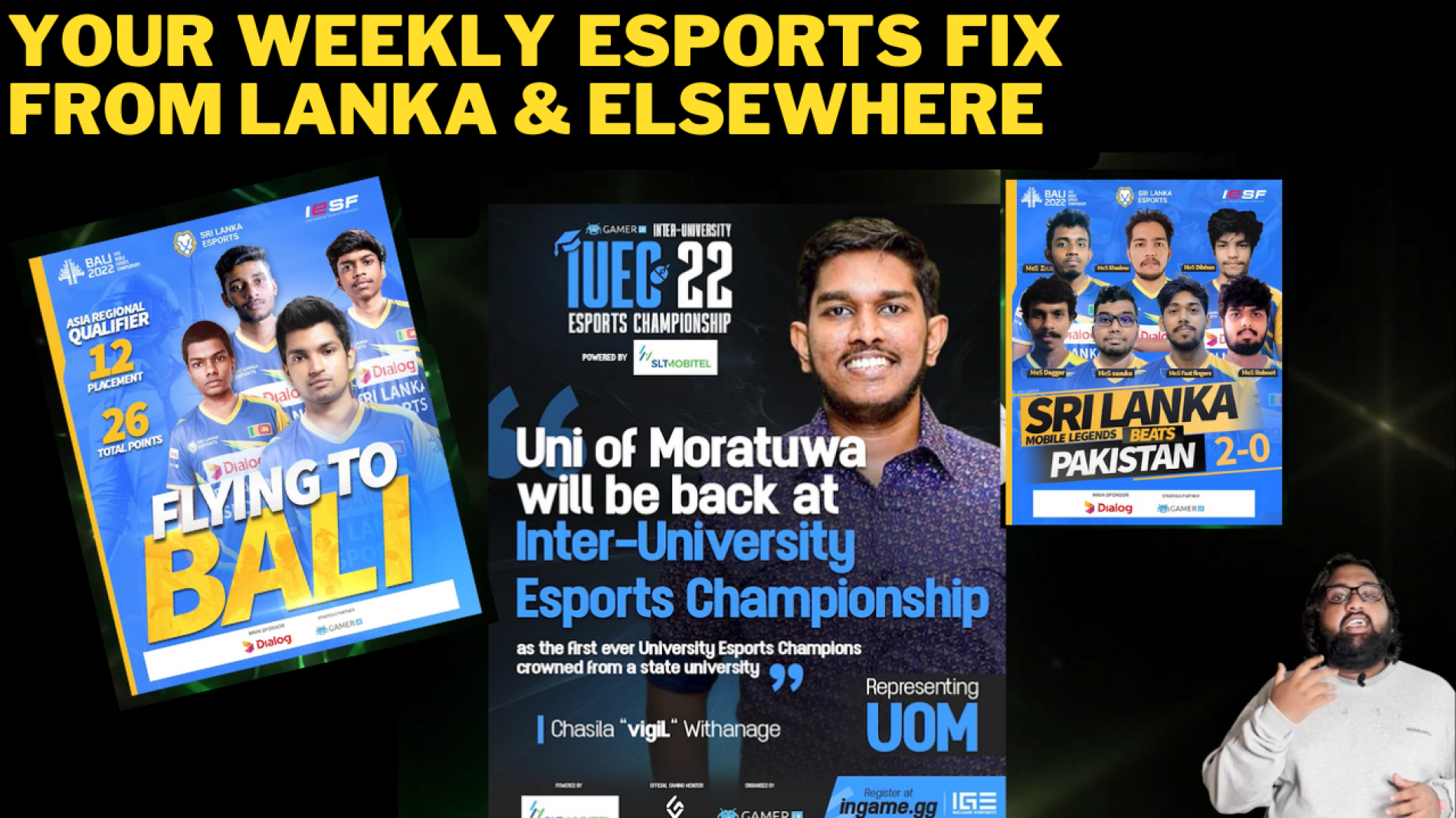 Your Weekly eSports Roundup (19th – 26th Sep)
Here's your esports roundup for the week that is the 19th – 26th September, with your host Manul.
The hardworking team of Isobar Sri Lanka is back at it again and this time around with an experience unlike any other we've had in the island – Destination Gaming.
Missed out on all things esports and gaming last week? Get catching up with Manul & yazmin yousuf.
Introducing the 6 Mobile Game titles that you can compete in this year's Gamer.LK's Women's Cyber Games 2023!Clash Royale: https://ingame.gg/tournament/wcg23-clash-royaleCOD Mobile: https://ingame.gg/tournament/wcg-codm-br-2Cricket Sixes: https://ingame.gg/tournament/wcg23-cricket-sixesFree Fire: https://ingame.gg/tournament/wcg23-free-fire-brMobile Legends: https://ingame.gg/tournament/wcg-mlbbPUBG MOBILE: https://ingame.gg/tournament/wcg23-pubgm-br