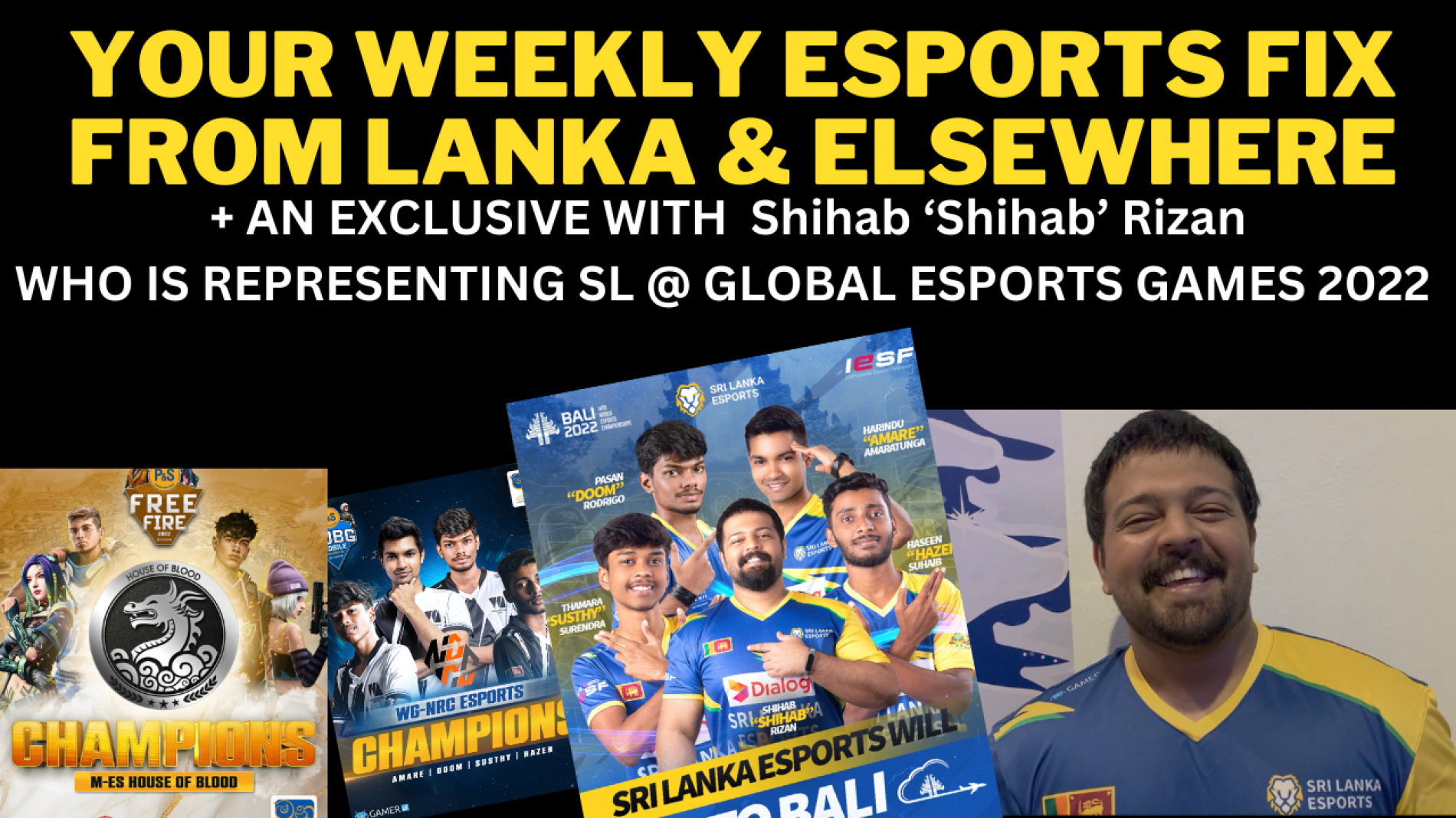 Your Weekly eSports Roundup (21st – 28th Nov)
Here's your esports roundup for the week that is the 21st – 28th Nov, with your host yazmin yousuf.
After many organizations tried to change the eSports tournament format in Sri Lanka and failed, Recalled eSports have come up with a format that seems to be working for participating
Here's your local & international esports & gaming roundup with host Manul.
Here's your weekly eSports roundup (locally & globally) for the week that was the 15th – 21st Aug, with host Manul Chandila.