Senani – 5 Weeks On Top The YES Home Grown Top 15
This is the longest time a female artist has held the record for being on top and congratz to you girlfriend!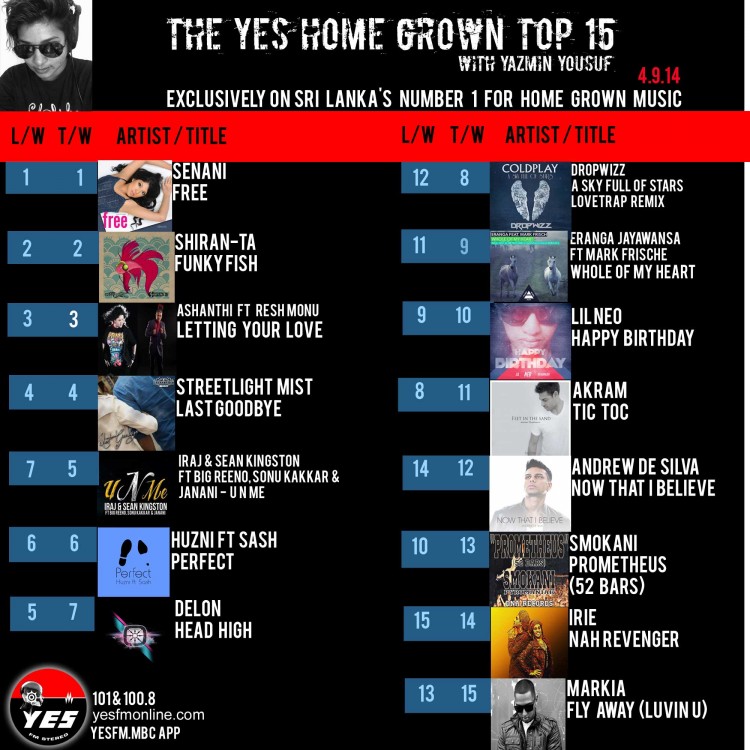 Released a few hours ago, here's the all new single Lakshane had been teasing about all July long It's very much in the veins of what he's released last and
This one got dropped a few hours ago and it sure does OWN a different sorta sound that this Dj/Producer is known for..we dig this one muchly! Check it out
you've got a little time and all he's aiming for is simple 100 figure, on our list of V-Day Gift Suggestions..this ones on our top 3!