Eranga Jayawansa – Clarity (Ethnic RnB Remix)
Zedd's Clarity over time has become one of those songs you just cannot deny or run away from unless you're brave enough to say "Not Today Emo Me, Just Not Today" and hence need we even explain as to how many remixes are out there?
Here's one that's become a favourite in SL ever since it got introduced to YES101 back in Feb (thanks Porty Ushan!)..it's noteworthy because it's got some amazing tabla & flute arrangement and along with its rich smooth undertones it makes the track perfect listening material, even better on a pensive rainy day.
click.listen.comment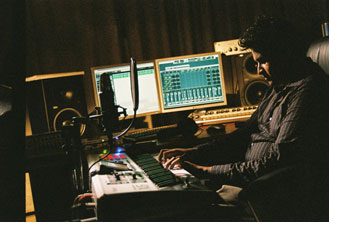 Rating – 9/10
Highest Chart Position – Number 13 on The YES Home Grown Top 15
This post war anthem is not the regular deal you'd hear. Not to be confused with some sugary appeal for peace, the song's strong, political questioning lyrical content makes it
you read right…we've had a bunch of people wanting us to put this in here and you'll know why if you haven't see that work of (your imagination goes here)
Grace Wickremasinghe launched her 2nd book 'Closure' which is a collection of poetry and prose at the Sports Ministry Auditorium yesterday and here are a few moments from the event