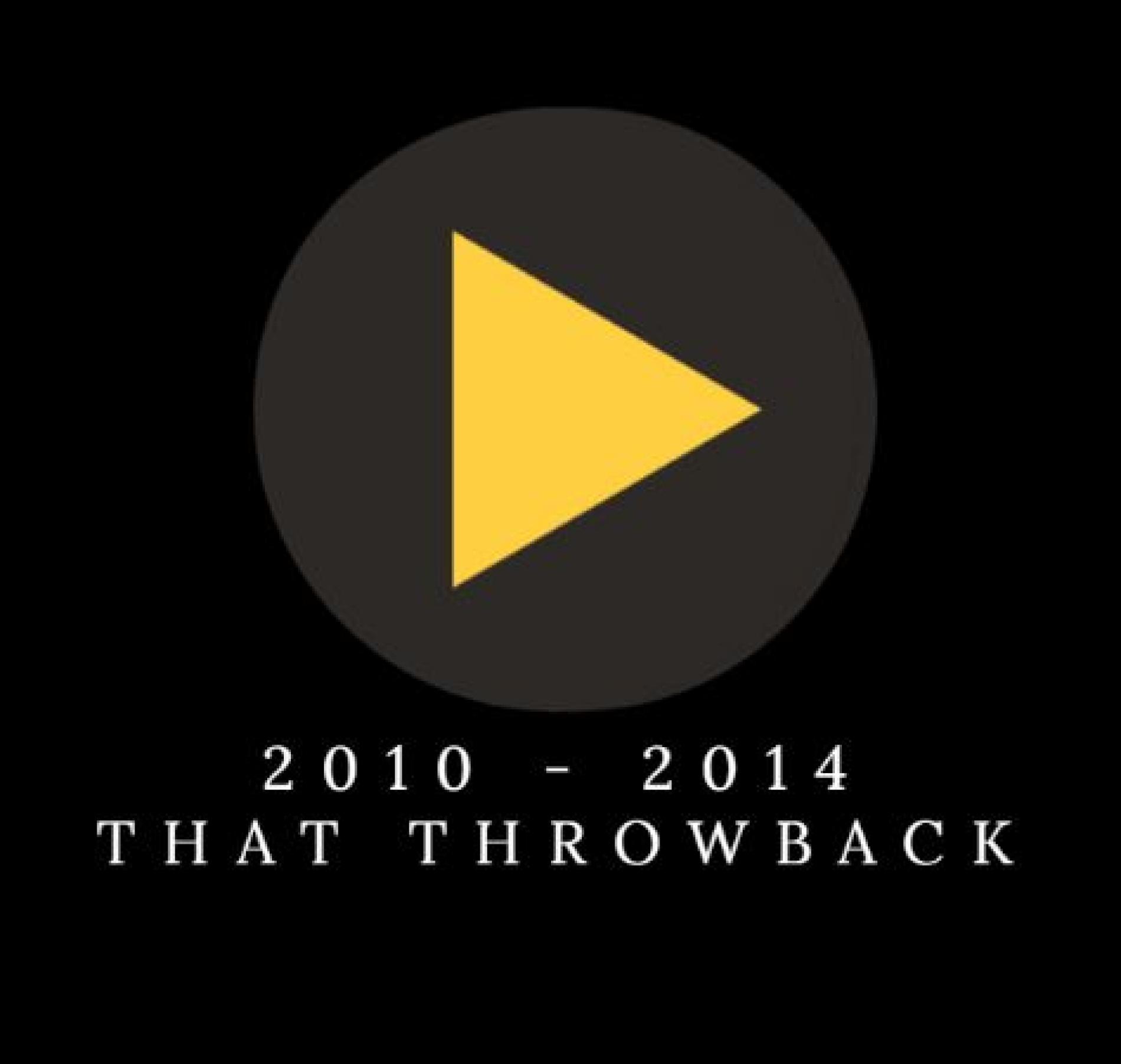 The 2010's In Sri Lanka's Music Scene
The 2010's were an interesting time in Sri Lanka's evolving music scene and here's a glance at the decade that was one of the best, yet. Please note that a ton that happened during this decade, if we've missed anything..let us know in the comment section. Let's get with this throwback now!
2010
Sri Lanka's first English talent reality show was kicked off by YES101 – YES Superstar. The show only lasted 3 seasons and the winners were Geeth Prasanna (season 1), Dulani Ramanadan (season 2) & Ryan Henderlin (season 3). The show also was the first time Lanka saw a few artists we now see regular in the music circuit – Minesh Dissanayake, Shane Von Vincent to name a few.
2010 was the year that also saw an underground metal giant Funeral In Heaven bag 3 awards at a mainstream video awards show – The Derana Music Awards. Directed by Amila Galappathi, the music video for 'Winds Of Uva' won Best Music Video of The Year, Best Sri Lankan Rock Video and Best Sri Lankan English Video.
Winds Of Uva – Funeral in Heaven (Music Video) from Amila Galappatthi on Vimeo.
2011
This year saw the rise of many EDM & underground DJ's and producers, not forgetting the start of the few underground sub cultures we've now come to love & miss, in some cases.
From Bang Bang audio's many parties that featured original music by Asvajith, Sunara & Geve to name a few, to radio airing music by Daffy Maestro, Anuradha Jayathilaka, Thricona, Christian Q and more.
The year also saw the rise of Duckdog, the island's first live dubstep group.
It was also the year that saw Arjun shoot to major fame with his take of 'Why This Kolaveri Di' aka 'How Could You Do This To Me'?
2012
The year saw a whole new wave of rap & hip hop artists and even saw a small revival of the scene, more in terms of music as opposed to live performances. Ras Ceylon, to J-Nil, Markia & Huzni, are a few mention-able names.
The 15th of November 2012 was the first day the YES Home Grown Top 15 was aired on YES101. Hosted by Yazmin Yousuf, this is currently the longest radio chart show of local music.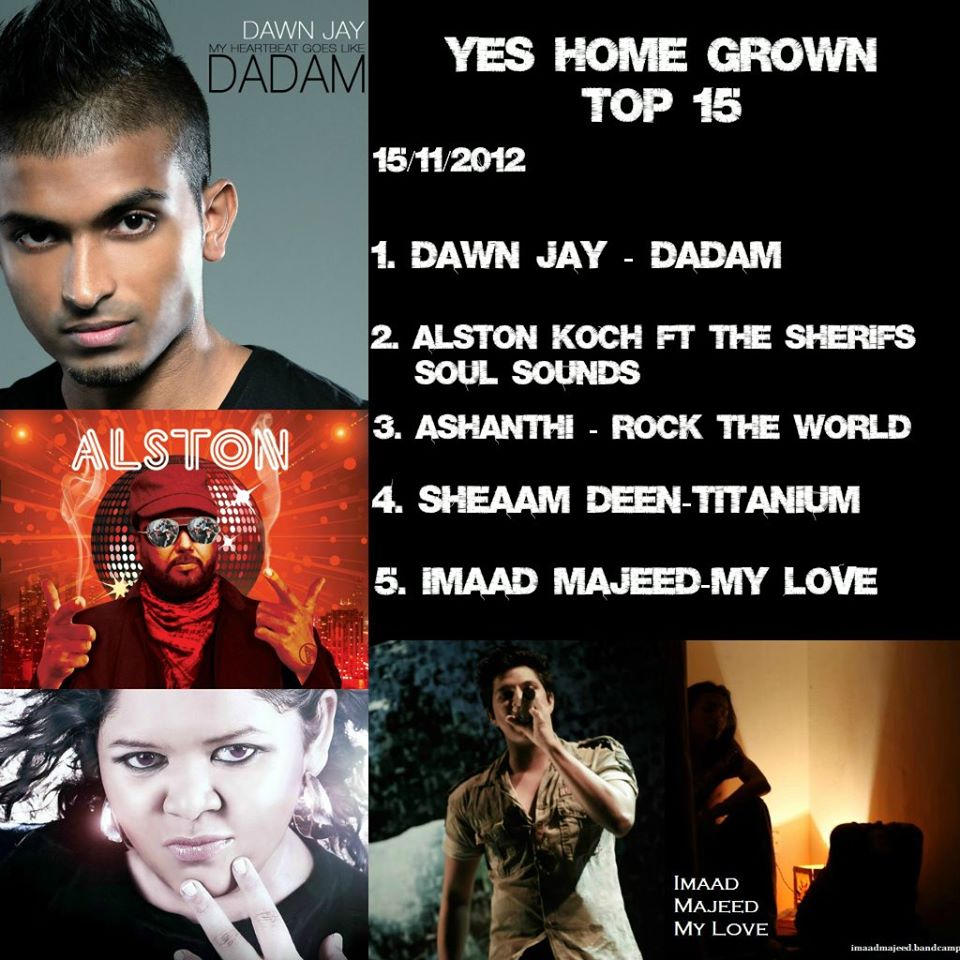 2013
Sri Lanka finally had its own EDM genre – Bailatronic. Created by Ranidu, the genre saw 2 Eps and even a single release thru Dim Mac (steve aoki's record label).
Naushan Abbas's brainchild, Mosh Scream Rock came to existence!
2013 saw the rise of quite a few djs/producers – from Dropwizz to Shiran-ta, Dj Diru to iClown, Ayesh L Samaranayaka and more!
The YES Home Grown Awards took place at the Stein Studio, Ratmalana. This is the first awards show by a radio station to recognize & reward local music makers.
2014
It was the year that saw the start of Booka Booka, one of Colombo's most loved underground gig series which is still ongoing.
It was also the year that kicked off Rock Meets Reggae. A concert that saw 3 editions take place with exclusively Jayasri & Chitral Somapala and a few of his bands.
The Drill Team released their biggest hit to date, this one features Sanuka on vocals and video work by Absurda.
ADK's first collaboration with Sir A.R.Rahman got released during 2014. 'Magudi' was done for the Mani Ratnam-directed film Kadal (2013).
Eranga Jayawansa is the first Lankan producer to have a single released thru Paul Van Dyke's record label – Vandit Records. 'Welcome Anymore' was a hit on the YES Home Grown Top 15 too!
Iraj kicks off the ALS challenge in Sri Lanka
Peth by producer Stonapathi featuring rapper Imaad Majeed was released. This is the first known Trap bi-lingual effort release from the island.
Ranidu announces yet another set at Ultra Music Festival, Miami…to celebrate the announcement, he released this special remix of 'Choli Ke'.
BnS released the much debated 'Lassana Desak', and this single is off the movie soundtrack of 'Pravegaya'.
Sometime during the year 1998, a bunch of ambitious kids from St. Thomas' College, Sri Lanka, decided to put together a band called Stigmata, a name derived from the Arch
"With his offering, DeLon is telling us to sit up and pay attention" He's grown into a legitimate rapper and you get a taste of his eloquence here on this
I will be honest with you, I was 15 minutes late and almost never made it to the show but thanks to a very nice bunch of girls at the ticket counter..I