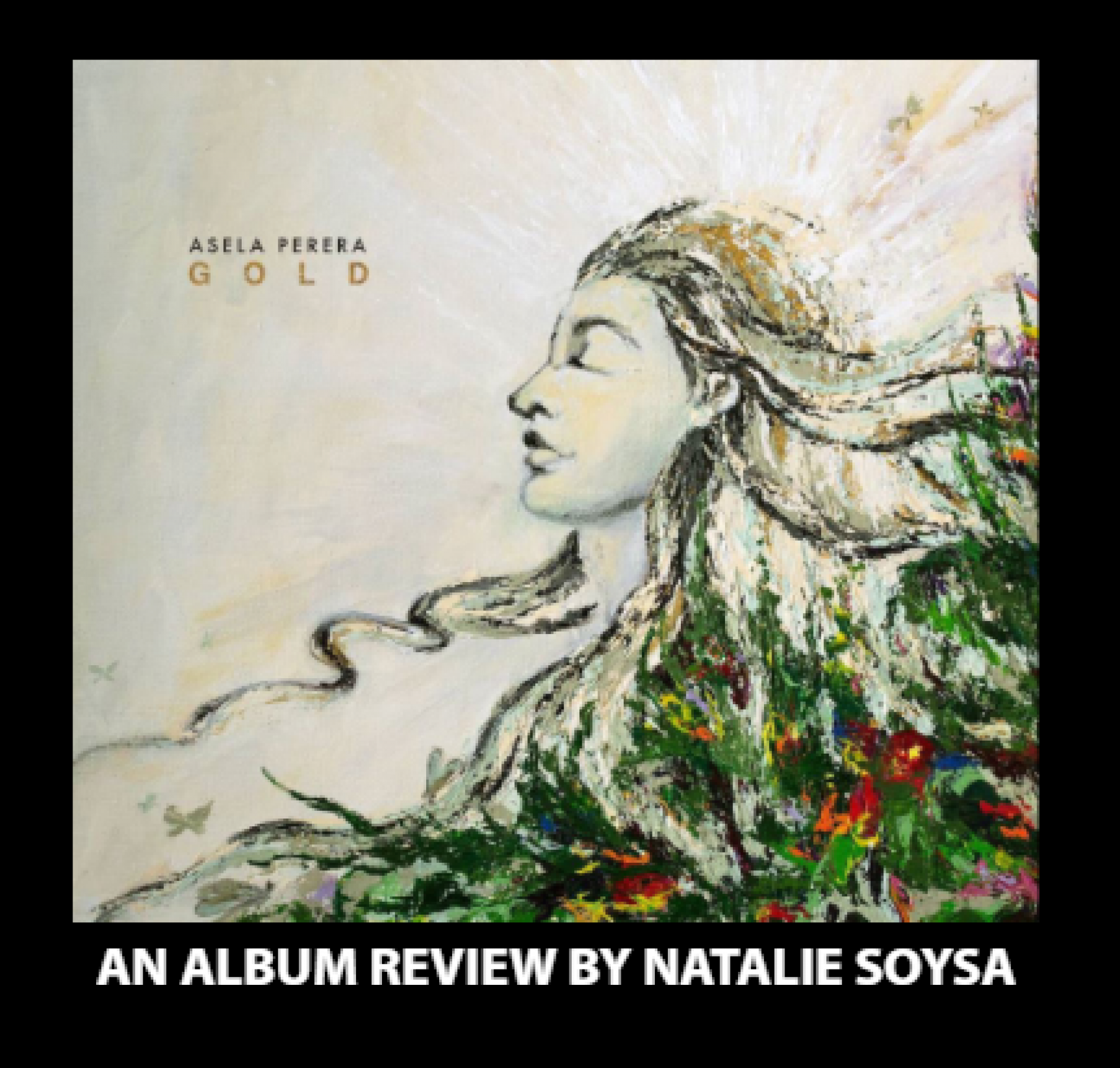 Pure GOLD – A Review of Asela Perera's 2nd Full Length Album By Natalie Soysa
To understand Asela Perera's music, it is first necessary to travel back in time to the short, 3-album career's obscure folk musician, Nick Drak​e.​
pic source :
https://www.counter-currents.com/2018/07/the-englishness-of-nick-drake/
Drake's music retains a cult appeal to date. Nearly 50 years after being 'inducted' to the infamous 2​7 Club,​ his music continues to find relevance among those who chance upon it. There is a yearning to his poetry and distinct, staccato plucking style that work together in ways that draw you in and keep you hooked. Those familiar with Drake's canon will agree that his music keeps bringing you back, no matter what your usual music preferences are, be it Heavy Metal or a Polenesian Haka.
But Drake died long before his music came to life. He would never know how his awkwardly beautiful voice wove itself into so many lives, becoming the sort of medicine that comes out of our closets when we feel most alone.
I find myself drawn to Asela Perera's music for the very same reasons. I can really only listen to him in the company of myself. I have been a silent fan of his work because he speaks to the person I am in solitude. My private self. We really only grieve the ones we've lost in the silence of ourselves. There is a quiet desperation to Perera's compositions that only Nick Drake had managed to muster until now.
And this is where his upcoming album deserves the most praise: melancholic and melodic, the compositional prowess is the real highlight of the album. To this foundation Perera weaves a narrative of loss and existentialism; his lyrics, grappling with realities that we are all too familiar experiencing after losing someone we love.
Album artwork : Neleisha Weerasinghe Jayamanne
The album is no doubt personal and cathartic to it's creator. But some of the most personal music of this kind tends to resonate. This is true of many from Nick Drake's Pin​k Moon to Floyd's Crazy Diamond.
With this album, Asela Perera brings together an unlikely collective of musicians and vocalists to conjure strange arrangements around his sparse sound, firmly embedding it within the realms experimental indie and acid folk. When I say strange, I mean it in the most interesting way. Minimalistic in their use, composer Natasha Senenayake weaves in a merry band of unexpected instruments from bass clarinet to tuba, from sitar to tabla, and even an ancient Chinese Guzhen thrown in for good measure. The album's title track showcases this best with its eccentric finish.
Several other instrumentalists whose work is present across the album are those we are accustomed to seeing performing heavy metal. Seeing the work of musicians like drummers Shehan Rodrigo and Eshantha Perera, guitarist Thishan Wijesingha and bassist Suren De Kauwe are heartening, because it is also testament to Perera's widespread appeal among his multi-genre peers. The collective of musicians who worked on the album, including co – producer & engineer Nishan Daniel come together in ways that give GOLD uplifting and strangely acidic moments that hint of idiosyncratic artistes like Comu​s,​ even more obscure than Nicolas Rodney Drake.
Asela's vocals are particularly interesting to hear with tracks like 'Design' with its odd time signatures, reminiscent of Steve​n Wilson,​ who adds a unique overtone to Porcupine Tree's most memorable work. At times – like with the opening bars of One More Time with Feeling – we hear hints of Tren​t Reznor,​ without the signature industrial accompaniment we are accustomed to hearing with Nine Inch Nails. At other times, his lowest notes resonate a sense of Mar​k Lanegan's​ solo work. The 3rd track, 'Your Satellite & Our Signal Fire' takes an entirely different approach, floating between influences from Dream Theatre to Anathema. Finding such a rich combination of sounds in an album this mellow is rare.
Adding to this unique combination of vocal textures are CC de Silva, Kavya Gallekankanamge Botejue and Natasha Senenayake. If there is one grouse about the album, this would be it: the additional vocals aren't always necessary and at times diminish Perera's utterly unusual combination of vocal styles. That is not to say they sound bad, merely unnecessary.
An exception to this is 'Silence'. Easily my favourite work from the entire LP, its odd combination of trap music and a Susheela Raman breed of fusion l make it the clear winner for me. Kavya's vocals work in harmony with the arrangement and Asela's minor-chord, jazz vocals.
Mixed and mastered at Hit Factory, the album really comes to life here. A pleasant, subtle production that gives the unusual combination of sonic elements the right space to breathe within each track. Big props to Nishan Daniel, this really is stellar work.
Some of the best music to come out of our scene – be it rock, metal, folk or pop – are those created in collaboration. This is true of many ventures including Cadenc​e of Your Tears​, a collaborative track released 5 years ago by metal vocalist Suresh de Silva of Stigmata and Classical Baritone Sanjeev Niles.
The harmony of elements that come together with Perera's album is no different. They work together in ways that make the music nothing short of pure gold.
————-
Postscript: A quirky album like Gold deserves an equally unexpected release plan, which is exactly what Perera has in mind. Streaming live within especially created listening booths installed at coffee shops across Colombo from the 26th of January, listeners will get a chance to engage with the album in parts before it's full digital release on 29th January. Watch this space for more information!
NatalieSoysa
January 2020
—————
GOLD CreditsList:
Written,arranged & performed​ by Asela Perera
Co-Producers – ​ Natasha Senanayake, Nishan Daniel (+ engineer) & Asela Perera
Recording, Mixing & Mastering Engineer – N​ishan Daniel
Featured Vocals b​y Chrisantha De Silva, Kavya Botejue & Natasha Senanayake
Drums ​ ​arranged & performed by Shehan Rodrigo, Christopher Perera, Eshantha Perera & Manuja Kodikara
ElectricGuitars ​ arranged &performed by Nishan Daniel & Thishan Wijesinghe
BassGuitar a​ rranged &performed by Nishan Daniel & Shalintha Rodrigo
Piano,Keyboards, Flute & Recorder ​ arranged & performed by Natasha Senanayake
StringArrangements ​ by NatashaSenanayake & Nishan Daniel
SynthArrangements ​ by NishanDaniel, Natasha Senanayake & Asela Perera
Live Instruments Recorded at Sooriya Village
Drums for "Design" recorded in Houghton USA by Scott Long
Tape recording for "A Conversation For A Sunday" by Denham Hakel at Sooriya Village Mixed and Mastered at Hit Factory
Album Artwork – N​eleisha Weerasinghe
AlbumTypography – ​ RusiruPunnyawardena
GOLD Listening Installation c​onceptualized by Theatre Junction
Asela Perera Promo Pic -​ Absurda Films
Article by the very cool Natalie Soysa
photographer/writer/sith lord
It's been a busy year for Lankan record label Jambutek Recordings and here's one of their stellar EP releases (Ghost Robot Machine) off their must have catalog from producer &
I will be honest with you, I was 15 minutes late and almost never made it to the show but thanks to a very nice bunch of girls at the ticket counter..I
"With his offering, DeLon is telling us to sit up and pay attention" He's grown into a legitimate rapper and you get a taste of his eloquence here on this