Andrew De Silva – Nothing Without You
This brand new drop sure makes for some awesome listening material and it's full of that soul only Andrew possesses and the lyrics..The LYRICS!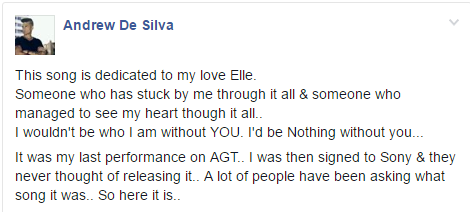 A 16 year old taking on Etta James?  who has ever heard of that?…we have and hence its for you to check out =) TBH we are impressed.
have a great one Ashan (dj/producer),  Udaya (drummer/ex Circus Cult), Ryan Johnson (vocalist Ryan Johnson Project & Mass Damnation), Randev (bassist). photo credits: Aki Peiris *if we haven't mentioned your
Shalom Samuel is a upcoming singer who is known for belting quite a few Christian singles, and there's no one who does it quite like him. Check the video out!