Decibel Exclusive: Stiv Hey
One huge gig down and one more to go (and this is a big one by The Colombo House Mafia) before we say goodbye to April BUT before the last BIG party date on the 29th, we caught up with a rising name from the international techno scene – DJ & Producer STIV Hey!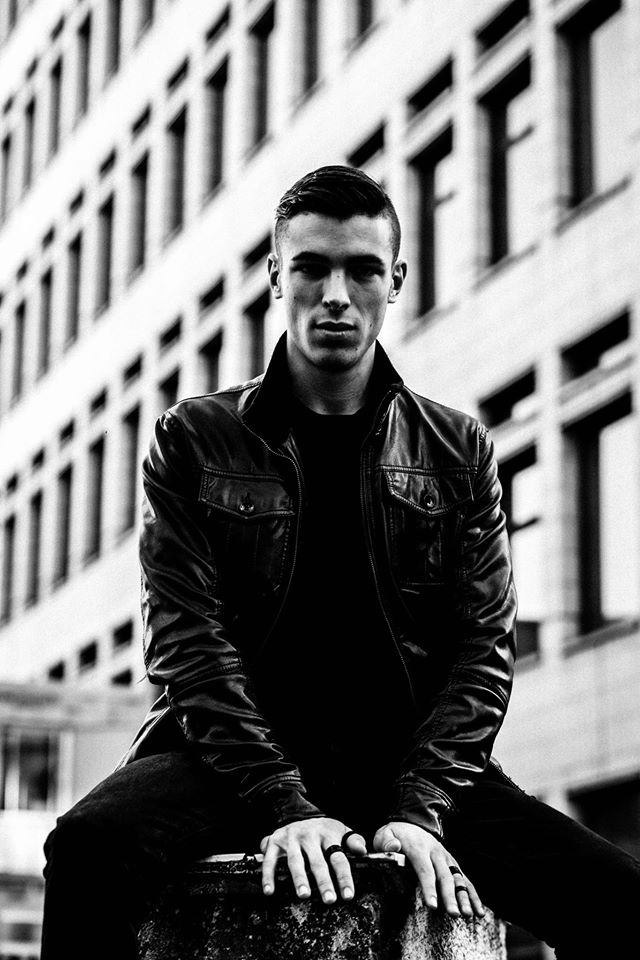 DecibelLK: Tell us about your start as a DJ?
STIV: My start as a Dj is a funny long story! To make it short I was totally hooked by the DJ stories of a random DJ I met during a holiday, as soon as I was back home I went to the shop and got my first mixer and cd players.
6 months after (and many many hours spent on the phone with that guy) I was playing my first gig in a club and that was on the 30th of April 2012.
DecibelLK: Who inspired you to take up the art?
STIV: This is definitely part of my different approach to electronic music, music production and DJ-ing. I don't have any act who really inspired me to kick in, simply because I didn't know them. So, if I have to choose one name, I name the guy of the story at the point 1: Matt Melodyst – He is a very young, super talented artist! Back in the day, when we met he was playing Techno at a famous party in Milan named P-Gold, now he is mainly recording Hardcore Music under the name THE MELODYST.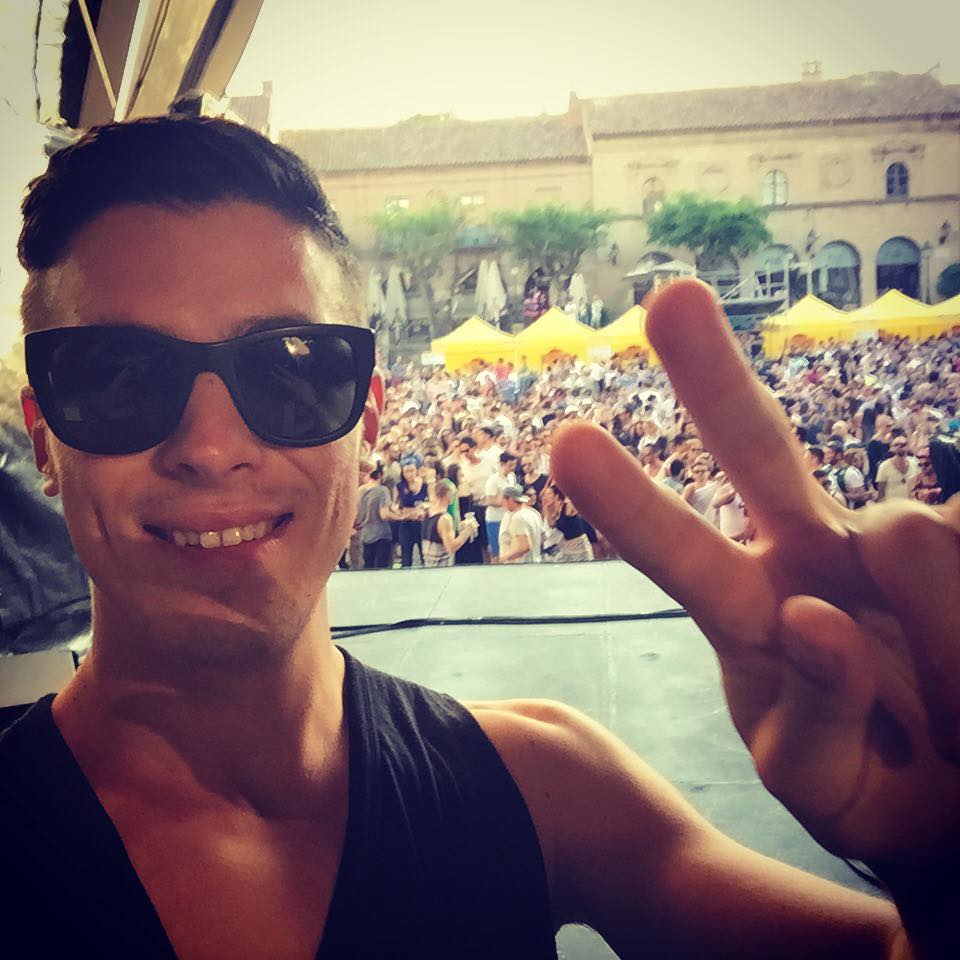 DecibelLK: Stvi Hey, is such a fun name? How does that resonate on your DJ Persona?
STIV: Aha! The funny part is, that came very naturally without me really thinking about it. Sometimes people joke using it, like "Hey Stiv Hey" or if someone says "Stiv" there is always a ready "Hey" coming from someone. Personally I hope to be like my name, easygoing and funny, being the good Stiv (Hey), lol.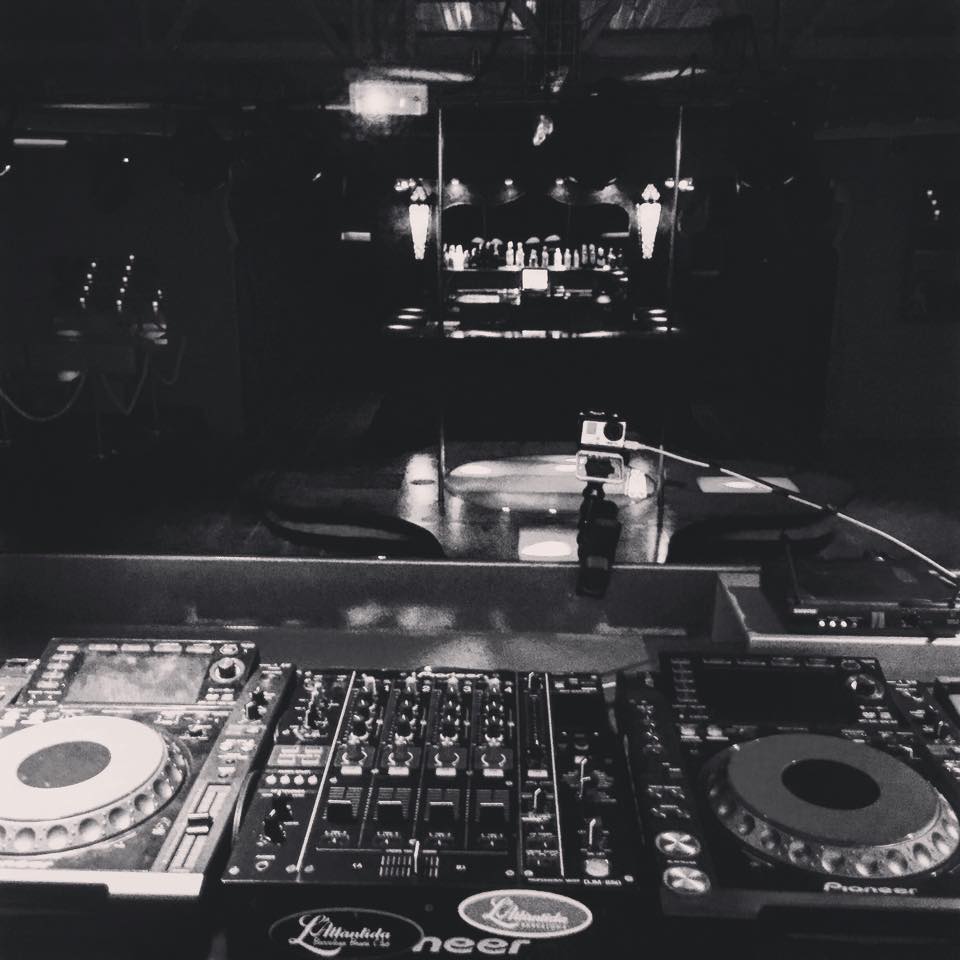 DecibelLK: Your favorite piece of equipment?
STIV: At the moment it' no doubt, my Roland TR8 drum machine,  I'm addicted to it!!!
DecibelLK: How would you describe your style of mixing?
STIV: My style of mixing is a long story as well, I dedicated a ton of time and put in lot of effort working on my setup during the last 2 years. I'm still working on it (it's a never ending job guys), but I got to a point i'm pretty happy with.
All the mix happens externally on the 6 decks of the mixer I'm using, I have 4 tracks tracktor channels, one channel controlled by ableton (with additional sounds and fxs) and the last channel controlled by the tr8 (which is synced with my audio interface).
This is the basic you need to know, if you are to understand my mixing technique.
Technically I just play over the thousands opportunities this setup offers to me, I try to have really clean mix of the tracks (so clean than many times you don't get the feeling I mixed a new one in, and by the time you realize it, another one is coming already). Musically, there is no stop to the uplifting spin of records I do until I get to own the crowd! People are in love with what I'm playing, they follow me and we are all on the same vibe (usually this happens after 3 or 4 hours).
When this happens well, here starts the real game! Those hours after these first ones are my real mixing style, I can't describe it with words, you have to experience it.
DecibelLK: Other than techno, are there other genres you are into?
STIV: Techno is what I live for, but I like everything that can be named Music. These days I'm really into classic house.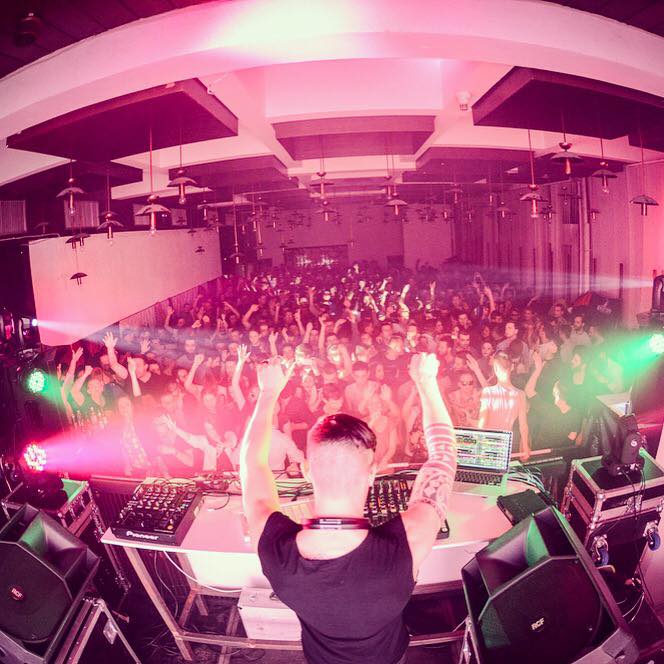 DecibelLK: 5 Techno classics that you still drop on sets?
STIV: To be honest I'm not very up for giving away track titles, we could have a long discussion about this point.
I respect the sentence "music is for everyone" but at the same time I think it's something very personal, I invest a lot of time in music researching and I'm so in love with my music library that if someone asked me to open it I feel bad.
Back to the original question, I could name some – Dubfire, Spastikman, Richie Hawtin, Kenny Larkin, Aphex Twins and so on. Why don't you guys go scroll over their musical histories and pick the best for YOUR taste (not what I like)?.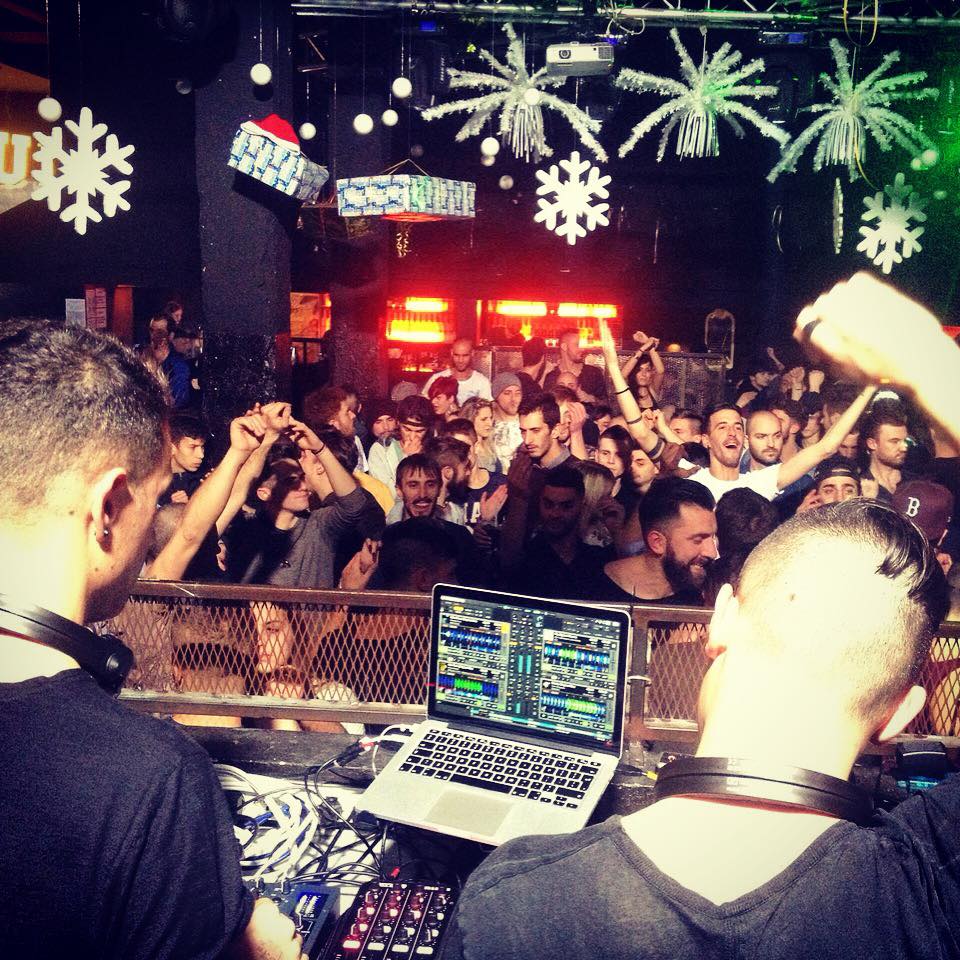 DecibelLK: What is the dance music scene like in your region?
STIV: The Dance music scene is ways far from what I would love it to be.
I live in Italy, 30 mins away from Milano. I think the main problem is the government actively working against the nightlife, Very strict laws came out for clubs during the last 5 years and that got a lot of clubs closed in the area I live, where we used to throw parties every two weeks in many different clubs and locations.
Now there is ONLY ONE club in a range of more than 20 cities. Very Sad.
DecibelLK: Is this your first time in Sri Lanka and if so, what are some of the surprises you have in store at the gig on the 29th?
STIV: Yes, it's my first time in Sri Lanka and I'm so excited!!!
The place is very far from where I come from and this experience will help to have a first understanding of what's going on down there. But at the same time I've been working on the set from almost 2 weeks, I will be using live my tr8 controller and have created some new crazy fxs in my ableton which I can't wait you guys to listen!
I'm also very happy that I have a long set time so I will have enough time to drive you guys thru part of the journey I was telling you before.
DecibelLK: Have you checked out the music scene in Sri Lanka? If so, who do you look forward to checking out on the night?
STIV: I've been travelling hard during the last 3 months (answering this on the way back from Japan lol) I haven't checked out the Sri Lanka music scene yet, But I will!
Usually I do this the day before I fly to a new place.
DecibelLK: Any messages to fans who look forward to your set?
STIV: Take it easy guys, come with a free mind, a positive attitude and the wish to have fun. Put yourself in the middle of the dancefloor and the music will work on your feelings.
I can't wait to see you all and party together >> see you on the 29th!!
Check out his music & mixes here
Ras Ceylon made an announcement last Saturday about his single "Heal Lanka" getting its video out finally, we had to reach out to him and get the scoop for you
Coat Of Arms These guys need no formal introduction if you were lucky enough to catch them live at Maelstrom 2015. Coat of Arms is a metalcore/djent/industrial metal band hailing
Aseka Wickramarachchi from Team Decibel got the opportunity to interview one of the Goliaths, none other than the German Technical Death Metal giants, Obscura. He was able to get hold