Daffy Maestro On His Latest Ep 'No Child Is Born Evil'
The weekend saw the release of Daffy Maestro's newest ep 'No Child Is Born Evil', a two tracked gem that's pensive, futuristic, dark and while the sound doesn't stray away too far from the signatures of this IDM producer, it definitely has its moments of wonder.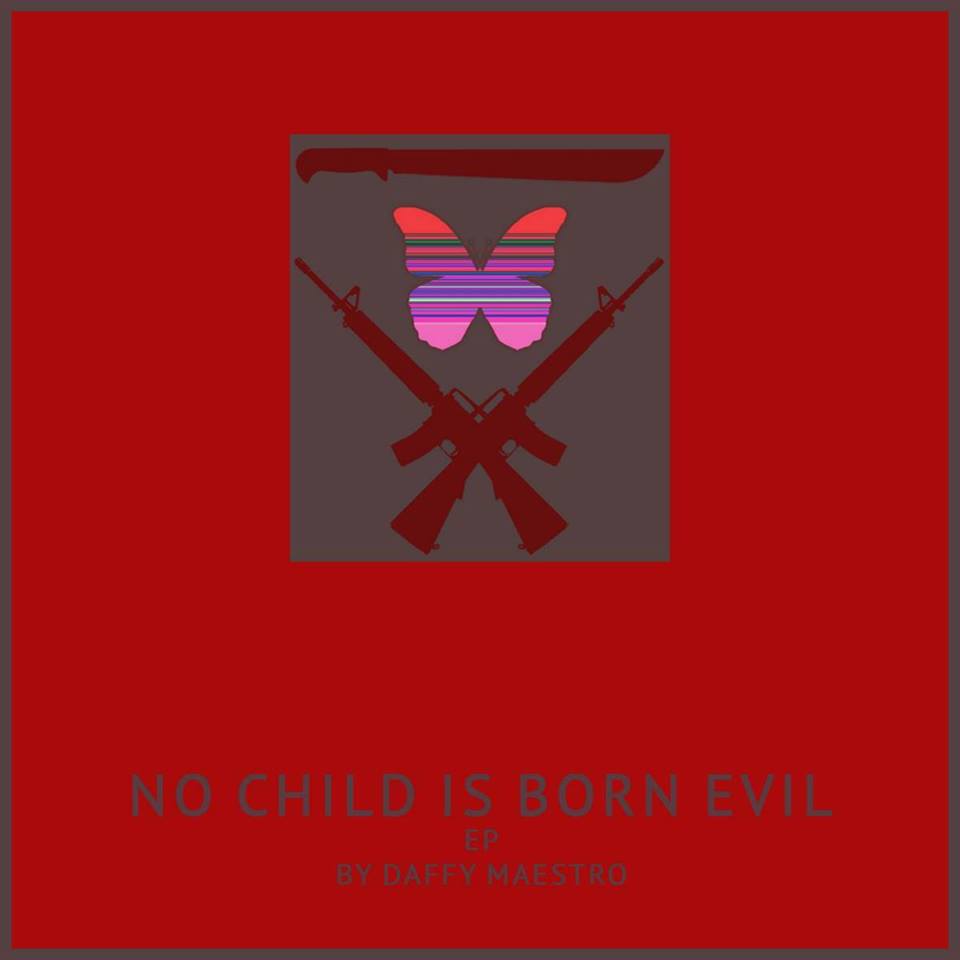 DecibelLk: Tell us about this recent Ep of yours?
Daffy Maestro: As I mentioned in the past, I wanted to release an album with a story. 'First Light' is the first track which I started writing and that was nearly a year ago. All this time I was struggling how to finish this tune. I feared that this might end up being part of that unfinished folder but I somehow managed to finish it. When I did I thought, damn.. what if someone else could write it better? Anyways, before this one, like a month before I had already finished 'Slay The Gate Keeper'. That was my breakthrough tune. That was sort of like a victory tune to celebrate the end of my writers block. My upcoming album will be called 'The Butterfly Super Cannon', and this is a preview of its first tune with the extra victory tune. =D
DecibelLk: It's been a while since you released music, why an EP straight away?
Daffy Maestro: Singles are fine, but I wanted to share both of them at the same time, because while finishing up 'Slay, The Gate Keeper' I learned a lot.  The simplest things I may had overlooked in the past. Especially allocating time for production and finishing the song. So in a way 'Slay The Gate Keeper – wrote the first light.
DecibelLk: About future releases?
Daffy Maestro: Yeah, already started working on some new stuff, maybe another EP. I have some new tools to play around and they sort of accidentally gave me new ideas. Accidents are the best thing that could happen to an artist (or whatever you wanna call our kind). Those are the most unexpected things in life, like removing a blood clot for a vein, a rush of ideas streams through. Yes, a future release is a possibility.
Born Lord made the announcement a day after the pics with a few members of the team at dverb studio was released. Here's all you need to know about their
'No One', an the all new, debut single by fresh producer ISRXTH is out now. ISRXTH is a Colombo based producer.
'Shallow' has bee covered a few many times (and thats not a bad thing) and here's another take, this time around by April Schokman & fresher Patrick Rutnam.