Drill Team Launches Wristband, Makes Fans Flood Their Inbox
It's no secret that this group has their own share of die hard loyals, so what do they do?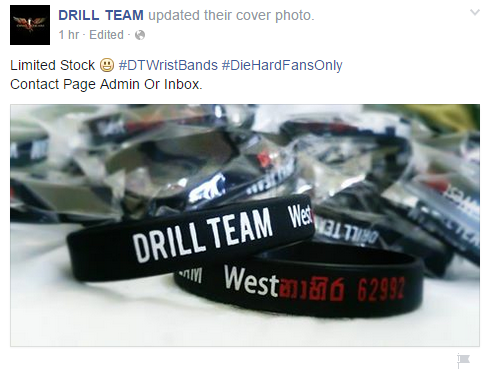 Want it? Flood their inbox 😛
This sure was one of the biggest home singles from the mid 2000's and comes from Anil Balasuriya's album 'Last Few Pieces Of April'.
There was a time when sampling, rap and FL Studio productions were a thing and from those years comes this, a single that was big on the radio, buses and tuks.
And it belongs to none other that the architects of Lankan Metal: The Mighty Stigmata Word has it that they will be taking pre-orders for "The Ascetic Paradox" very very