Drill Team Launches Wristband, Makes Fans Flood Their Inbox
It's no secret that this group has their own share of die hard loyals, so what do they do?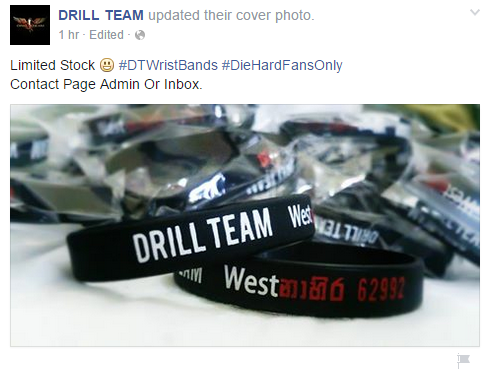 Want it? Flood their inbox 😛
Here's a brilliantly put mix by the Dj & producer CMB CruZz. Its everything Dark, Electro and expect a side of ethnic techno & tech House with Sri Lankan vocals.
What is a Jambucast/s? *JAMBUCASTS are curated studio DJ mixes from artists on the Jambutek Recordings roster and beyond. With a focus on mid-range electronic music that has subtlety, integrity
Producer YAKA & singer/performer DKM have been around since 2013 or a little beyond (remember DKM's cover of We Are Young?) and have been noted for their interesting collaborations which