The Rock Meets Reggae Concert Announcement
Man, what an announcement to wake up to! We are guessing this just might be held at the former venue too the second time around (unless some place new opens..highly unlikely).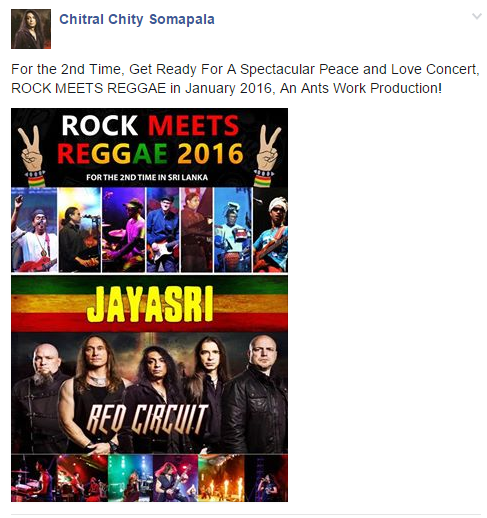 Singer / songwriter & producer Jayaga doesnt stop the music. He's pretty consistent at it and here's yet another cover from him. https://www.youtube.com/watch?v=8OZWM3ChHU0&feature=youtu.be
Its been quite sometime since this singer of (YES Superstar: Season 1 & Melomanic fame) released an original single and we think this is a standout.
and yes, these are awesome, fun listens…turn it up and keep it loud! Electro Mechanic:Let Me Blow Your Mind Mashup Daham: Kukato Holy Grail