Stigmata Announces The First Guest Band
Looks like you will be in for some solid KillFeed goodness at the Silent Chaos Serpentine – 10th Year Anniversary Concert!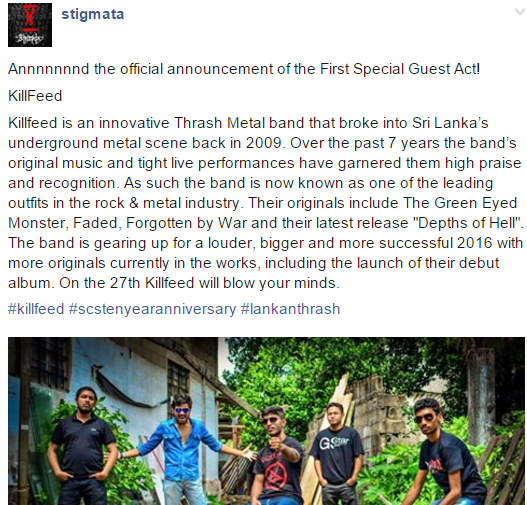 which is yet to come out in the near future, till then here's just a taster of this pretty tasteful amalgamation which comes out on the 4th of the month.
If you dig soul, rnb, funk & garage classics..we think this might be the mix for you! Its a different sort of listen "Love and Happiness presents LAH, Love Unlimited
Pop Punk is a duo who kicked off their journey on youtube last year and here they are with their much hyped single featuring Sinhala rapper Kaizer Kaiz.