Monster Mash Has Been Announced!
The biggest party by the UDDJ's (and Ananthaya Entertainment) in Australia is gonna be on this November! Titled 'Monster Mash', this is slated to be a late kinda Halloween party that will be features a huge line up from Lanka! From DJ's Mass, to Selectro, Warren & Nana; Also Ashanthi, Iraj, SunJ Bandara and Chitral Somapala.
Best get tickets early to avoid disappointment / more deets on the flyer.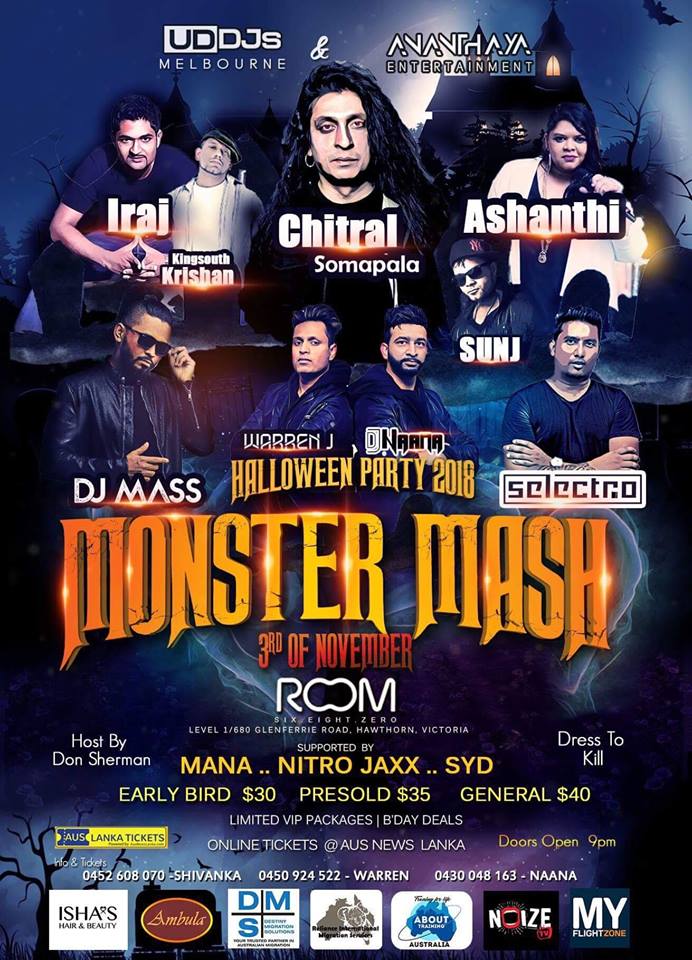 these two love doin covers for kicks and here's another one ticked off their list. If you dig, then share and comment =)
Rashan Balasooriya is back with this all new single titled 'Raya Pura'. Released thru MRec Entertainment, the single is downtempo goodness packed with heart tugging feels.
After the release of his single 'Let Her Go', singer Lakshane is back with this neat mashup of 'Lucid Dreams' & 'All Girls Are The Same'. We think this one