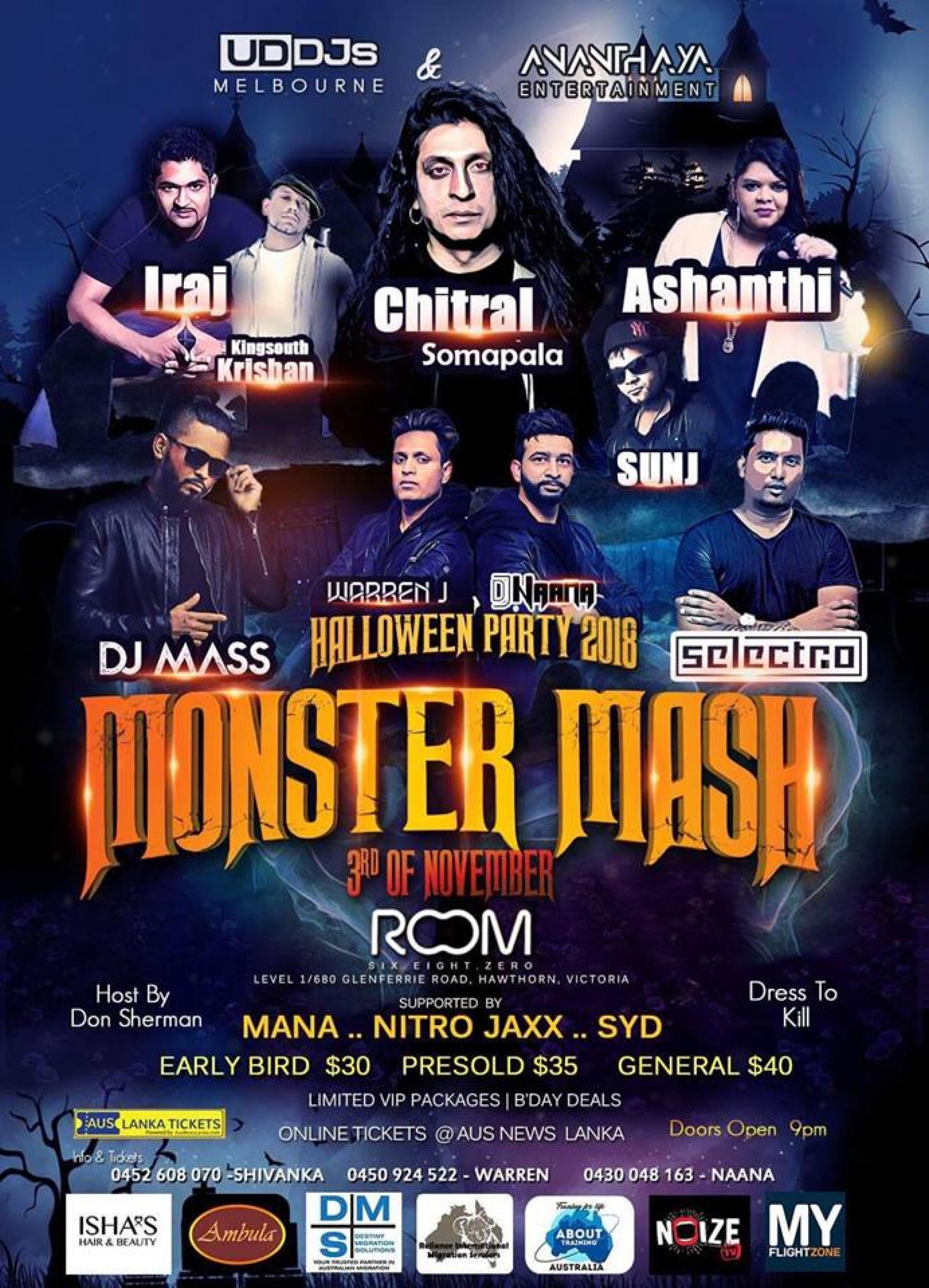 Monster Mash Has Been Announced!
The biggest party by the UDDJ's (and Ananthaya Entertainment) in Australia is gonna be on this November! Titled 'Monster Mash', this is slated to be a late kinda Halloween party that will be features a huge line up from Lanka! From DJ's Mass, to Selectro, Warren & Nana; Also Ashanthi, Iraj, SunJ Bandara and Chitral Somapala.
Best get tickets early to avoid disappointment / more deets on the flyer.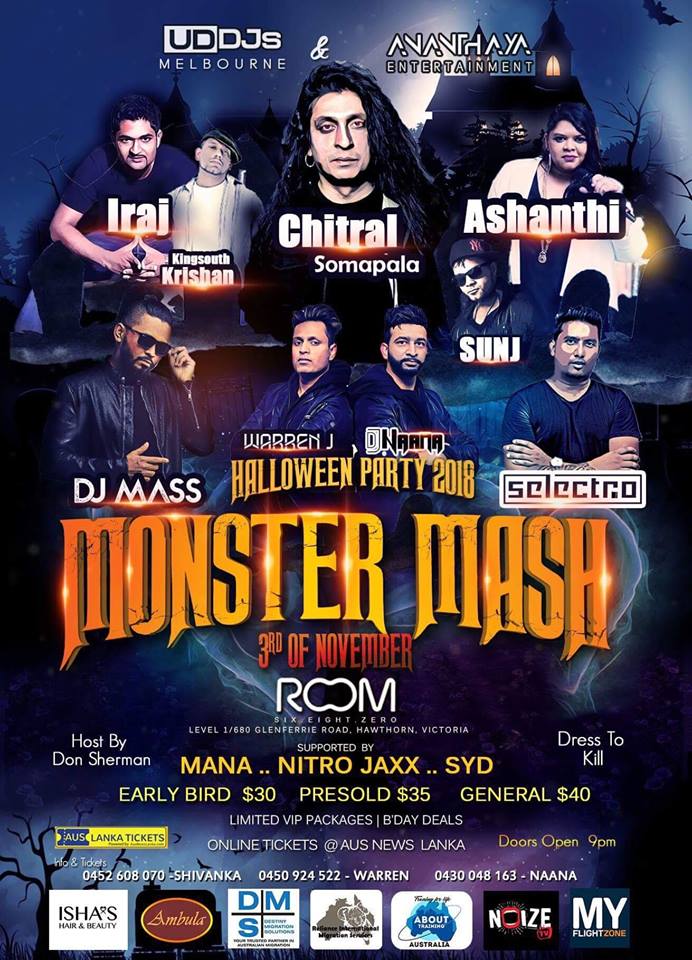 Here's an all new collaba that's some pretty good stuff by fresher GiGiShan & vocalist Dhyan Hewage. Packed with the feels, this single is mixed, mastered & co-produced by Lahiru
Youtuber Stephani Sansoni dropped this pretty neat mashup of two classics a few hours ago and we think this is very quintessential her!
Released on Tuesday came this monster of a sonic offering by one of the EDM giant from Sri Lanka – DJ Mass. 'Hakgediya' is a massive sound, and probably the