Its Week 7 For Hibshi & Rochelle
On Sri Lanka's Biggest Home Music Countdown – The YES Home Grown Top 15. No word on if there's going to be a second collaba of this sort from the two as yet, but we will keep you in the know.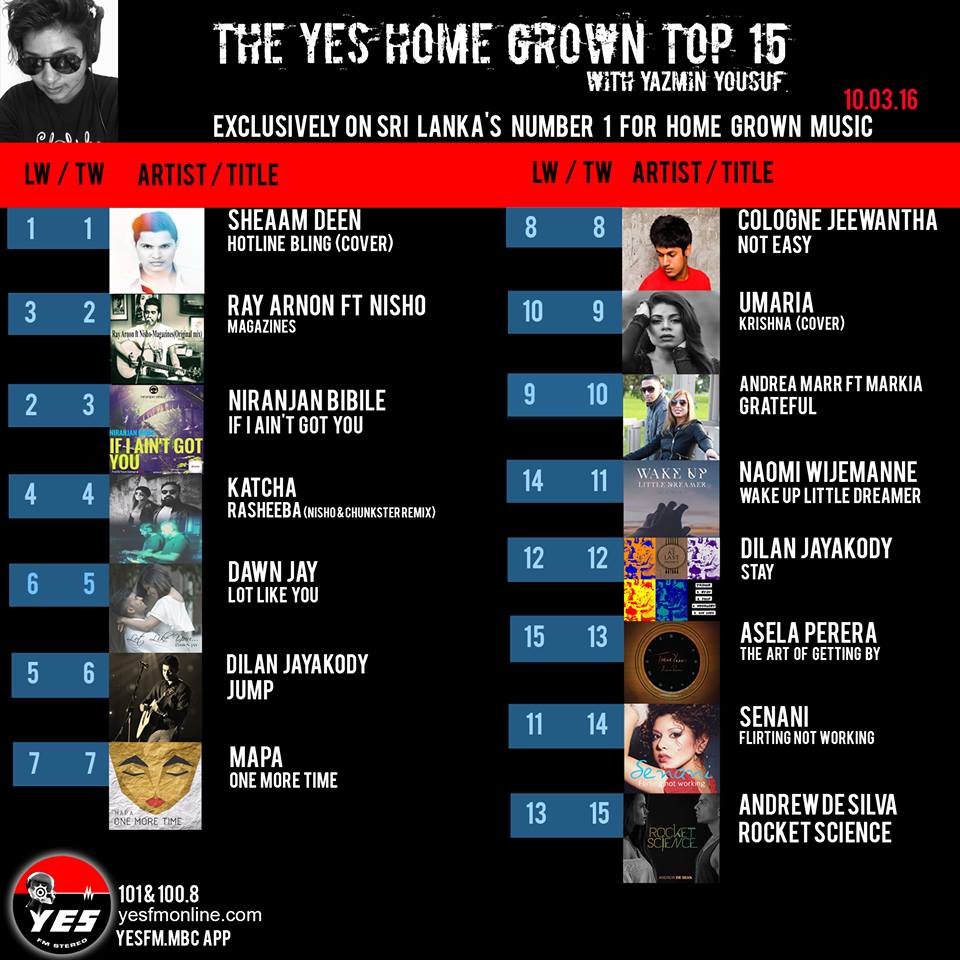 Here's new music that broke last night.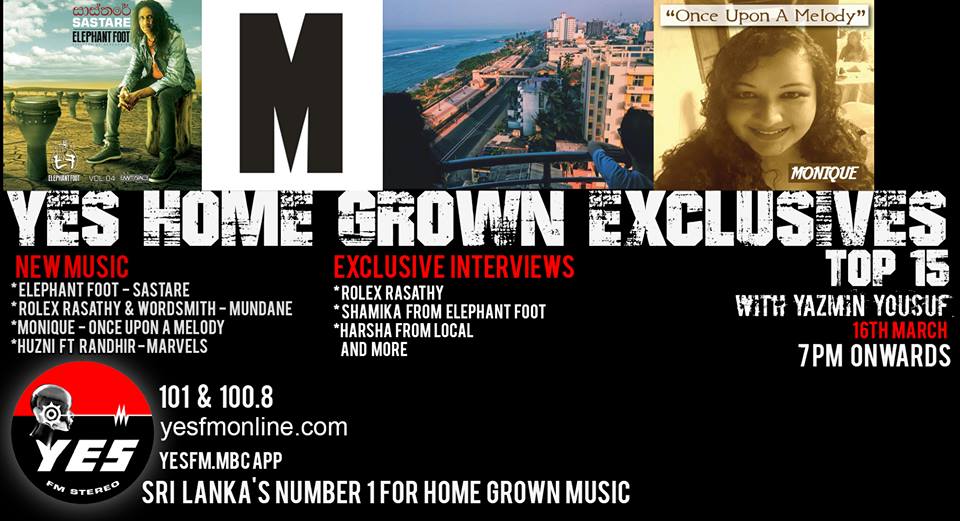 They are two awesome names from the home music scene – Arnon Ray Pereira (singer) & Bevis Manathunga (singer/songwriter). To you both from us at team yazminyousuf.lk, nothing but the
we've posted these before but they're worth that second post, in case you haven't checked it out…listen.download.input and don't forget to share =)
And we think this is gonna be a monster release for the Lankan producer…its dirty, its fun, its sounds tasteful in an Eminem/Dropwizz sorta way..this Superman (Dropwizz 2K15 Trap Remix) will