Its Week 7 For Hibshi & Rochelle
On Sri Lanka's Biggest Home Music Countdown – The YES Home Grown Top 15. No word on if there's going to be a second collaba of this sort from the two as yet, but we will keep you in the know.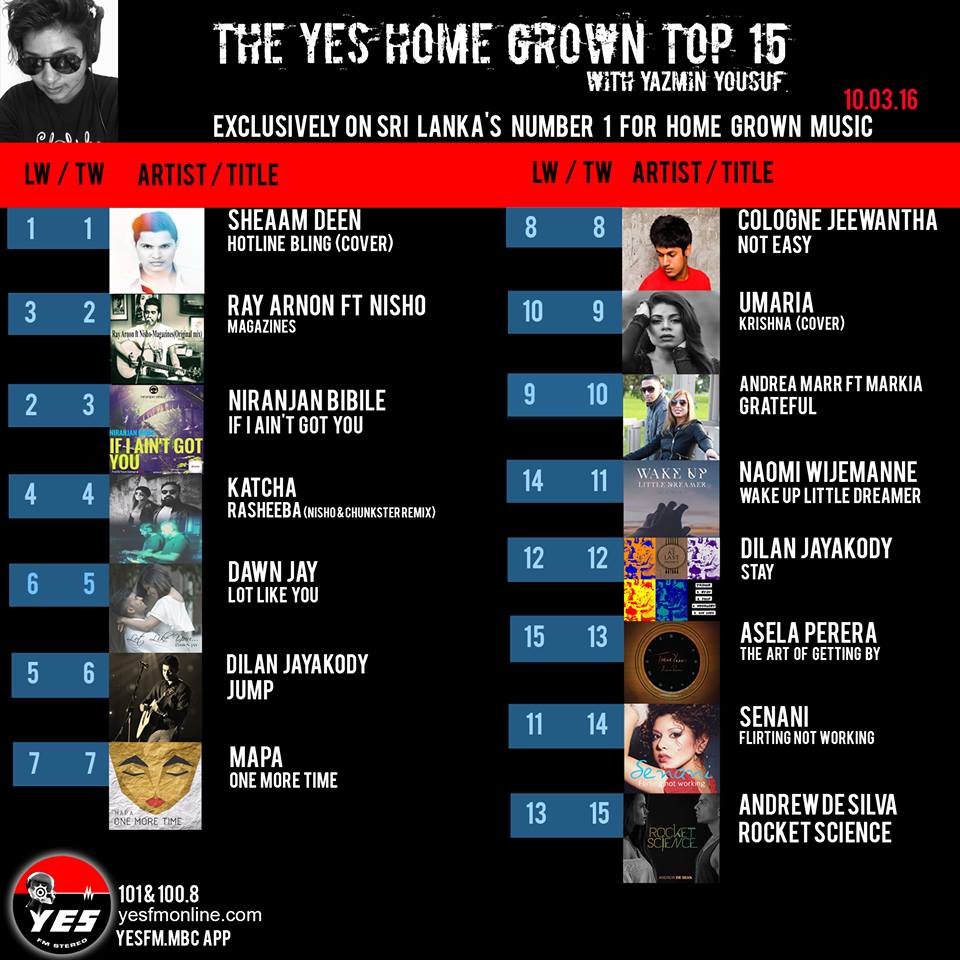 Here's new music that broke last night.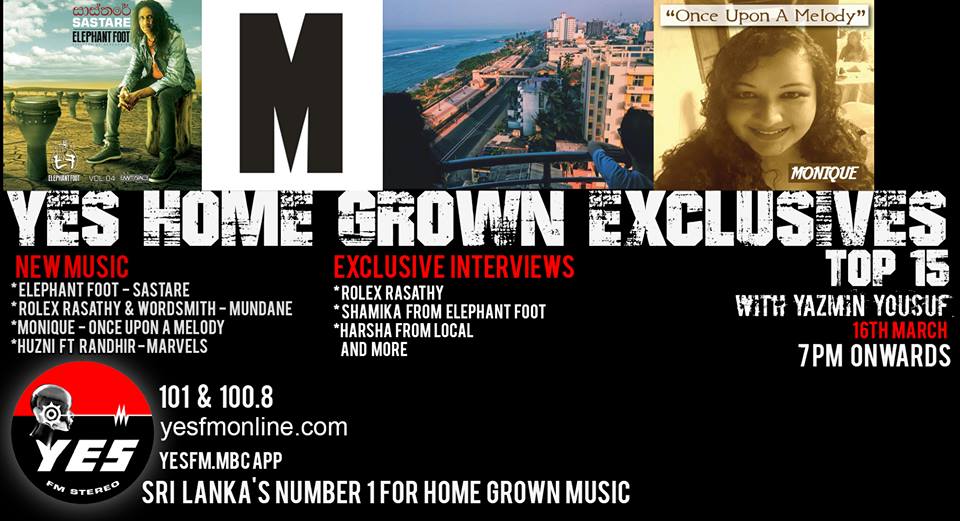 Costa's first one for the year dropped during the weekend and we're lovin the video, set in the paddy fields of somewhere.
this is a whole new series by Dirk James (producer & one half of The Sherifs) and its a makes a pretty good listen for anytime of the day where
Released on the 2nd of April, this fun video (ZeroGravity) of Sanuka's single features iclown's remix. This is the 2nd time the producer's remix got picked for a video, the