LTN & Eranga feat. Katty Heath – Don't Push Me Back (LTN Mix)
Progressive, Dreamy and a MUST BUY
That's how we would describe this collaborative project between Trance producers LTN (tritonal, armin etc) our very own Eranga Jayawansa and Katty Heath. Co-written by Sarah Russell… we find this single already reaping success on beatport! Get supporting Sri Lanka and let's see if we can make this single top the trance chart!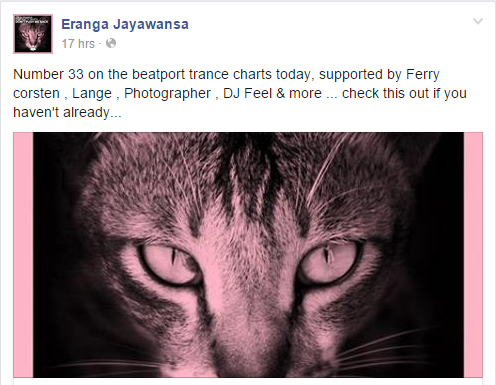 If you've been wanting to go to a great little gig in late November, this is one we're placing our money on as by the looks of it not only
Future House is the ish now with Christian Q & Shokstix being more names to bring that genre to your speakers via this brilliant remix of the instahit "Baby Don't
Guitarist Shane Senivratne (Senkadagala) is back with this brilliantly put solo instrumental album. This 3 track EP is packed with some intricate guitar work & was produced by Shane, himself.