3 Weeks On Top The YES Home Grown Top 15 Is Dropwizz
With his brilliant Lovetrap remix of "Love Me Like You Do". Officially the most played on YES101: Sri Lanka's Number 1 For Home Grown Music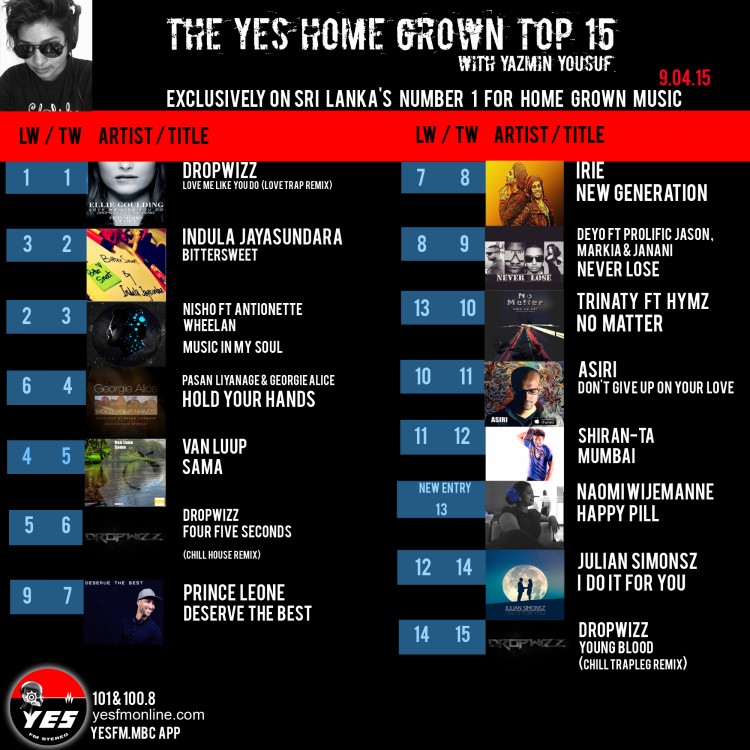 Nu Mujika!
Dropping out this week: Stephan Neera Ft Marisha KD: "This Is Who We Are" / Checking In: Naomi Wijemanna "Happy Pill"
About time we heard something from this fella who used to put out tracks almost every week. No word on whether "Round One" would be a djgent or a dubstep
remember this series from way back when it was Live at Park Street Mews? You don't have to make that montly trip now that it's at the comfort of a
One of the few rappers from the early days Chathuranga Perera, the father of Sinhala Dubstep, Pasan Liyanage and the bassist of Ablaze, Saveen Makalande ·..have an awesome one you three!