Julian Simonsz's "I Do It For You" Single Still Rules The BIG Daddy Top Spot
On the YES Home Grown Top 15 for second straight week too!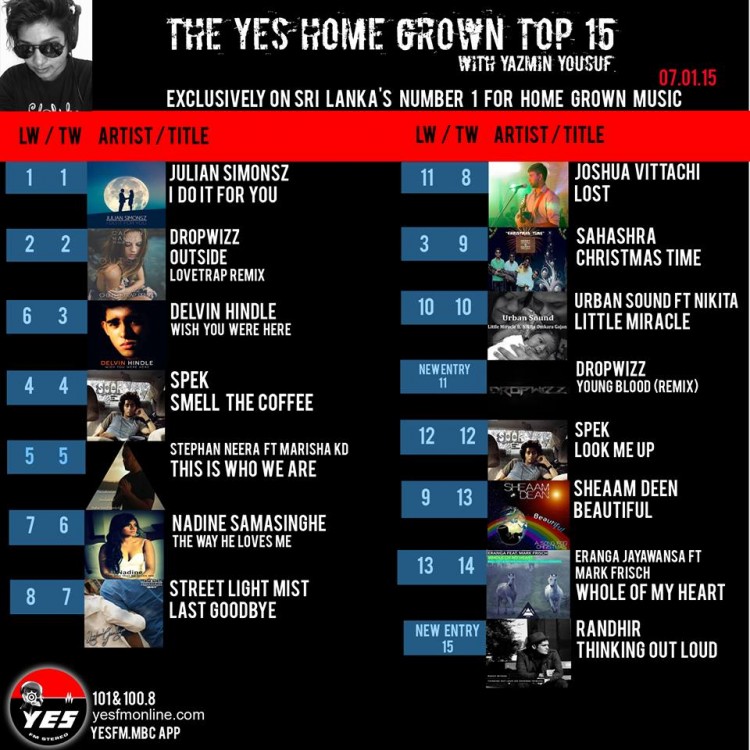 Here's the video in case you still havent seen it yet! Do support his music by getting his Ep!
Dropping Out : Senani – Free & Huzni & Sash's single "Perfect"
Chanuka Mora's debut album 'Kalu Sudu' sure was a number 1 album on itunes just last month. February sees him make his album accessible on Youtube and we suggest sharing
Minol's newest solo single / video is going to be dropping on youtube this 16th. Produced by Absurda, the video will feature quite a few things Lanka is not quite
Here's a pretty interesting remix by producer & Dj Illipse from Y fm that dropped a few days ago.