iClown Releases More New Material And It's For Free DL – Monsters!
we love this one, its angry,unpredictable and everything that's good..OWN it! get the DL here – http://www19.zippyshare.com/v/27476663/file.html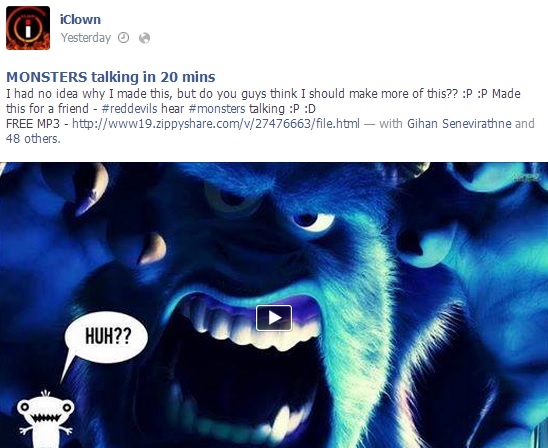 Now this is a pretty sick work of sonic art by the producer.. Buff said https://soundcloud.com/dropwizzofficial/tommy-trash-wax-motif-hex-dropwizz-progressive-trap-remix
Awesome year ahead to Lakshitha Isuranga (one hald of Dj Kil) & Nuwan Tharanga (Bassist.Wagon Park) from us here at team yazminyousuf.lk photo credits: Aki Peiris (nuwan) support an
Singer & performer DKM is back with this all new Sinhala effort for the year and we think this is one of those proper slow jams!