Happy Cake Day To Awesome December Names
Name day greets to Sithija Dilshan (drummer Nevi'im. ex Nemesis), Pubudu Jayalath aka Husky J (rapper) and belated birthday greets to Hemaka Wijeratne aka Yaka (producer / dj. 6th Dec), Spin Spittah (rapper.6th Dec) & Embstyle Embrose (dj.7th Dec) from us here at decibel.lk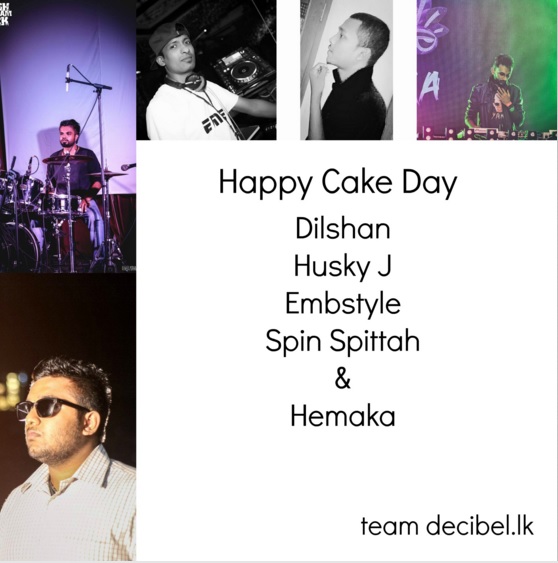 photo credits: Yohan Siriwardena (dilshan), Sanka D Photography (embrose), Himansa Dias (hemaka).
Have we not credited you? let us know and we will have your name here =)
Their first take of this was during the YES Home Grown Awards last November and since they had a pretty good response to it, the guys decided to do a
Producer Atthri J has been around for a few years now and here's his latest offering 'Need Your Love' which was a Valentine's Day release.
tis is a good hour sonic goodness of dark progressive house, see how you dig it Trippers Paradise Ahoyyyyy!