Happy Cake Day To Awesome December Names
Name day greets to Sithija Dilshan (drummer Nevi'im. ex Nemesis), Pubudu Jayalath aka Husky J (rapper) and belated birthday greets to Hemaka Wijeratne aka Yaka (producer / dj. 6th Dec), Spin Spittah (rapper.6th Dec) & Embstyle Embrose (dj.7th Dec) from us here at decibel.lk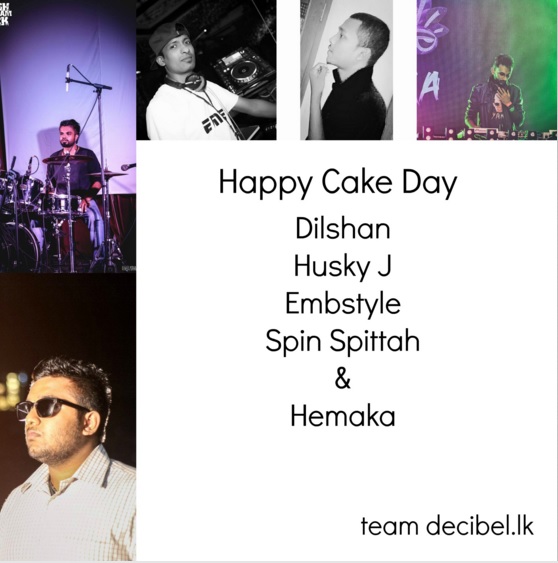 photo credits: Yohan Siriwardena (dilshan), Sanka D Photography (embrose), Himansa Dias (hemaka).
Have we not credited you? let us know and we will have your name here =)
Missed out on this thrash metal band's set at Chaotic Carols last year? Here's what you missed…this new single titled 'Depths Of Hell' Their debut single 'Green Eyed Monster' And
we're loving the variation on this video and badass it is!
This 20 something rapper has been cooking some fresh new beets up and it drops everywhere music is meant to be digitally. Titled 'Catch A Bag' , here's your first