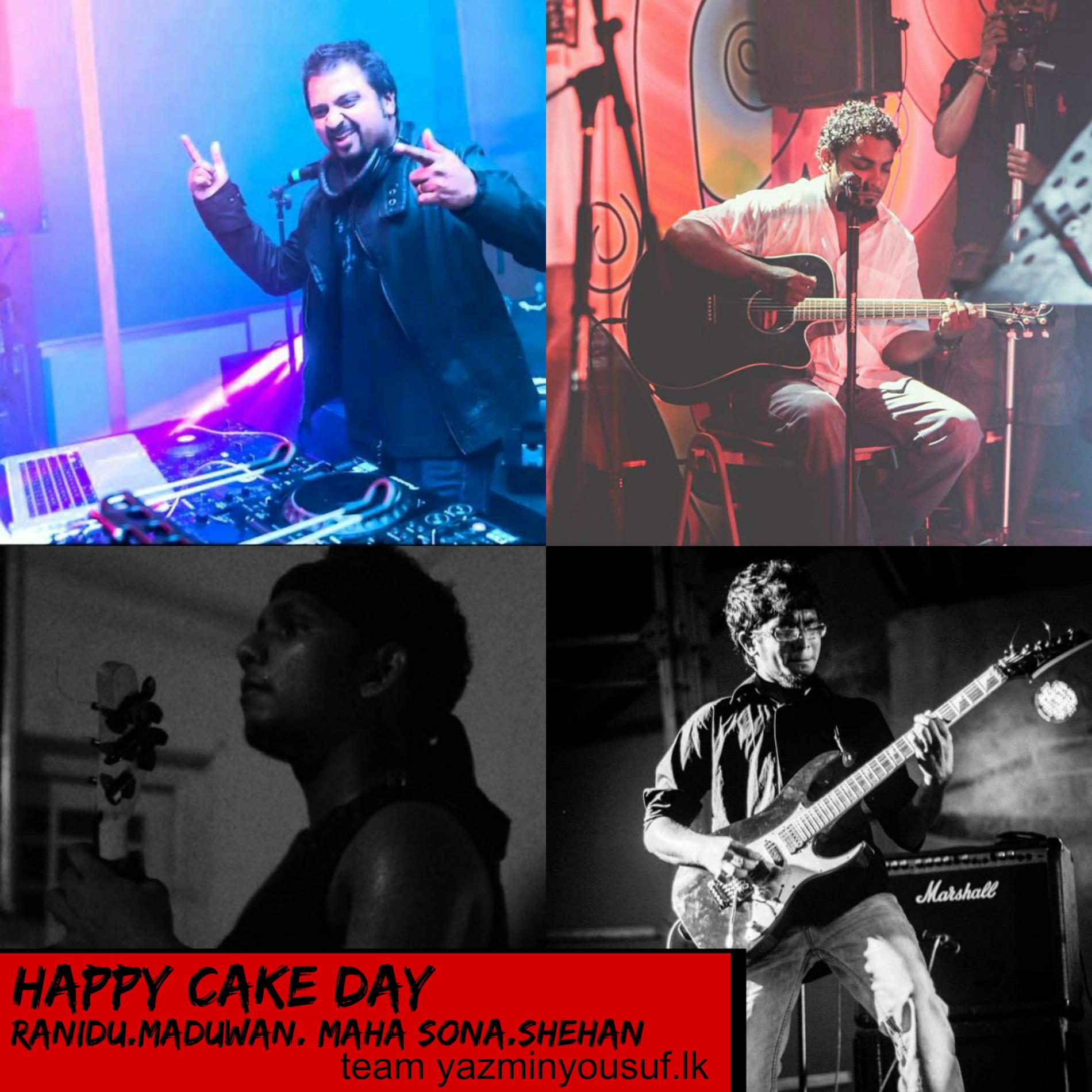 Happy Cake Day To 29th September Names
Ranidu – the singer/dj/producer and founder of homes first electronic genre: Bailatronic, Maduwan Rangika (Wagon Park), Vinodh aka Maha Sona (Dhisthi/he also played for a few metal projects) & Jonathan Shehan (Ethereal)..Have the best Cake & Beer day and hey, the nothing but the bestest from us
photo credits: Someone's 5th e'y'e (Maha Sona), Stivi Drop (Jonathan), Aki Peiris Photography (Maduwan)
support an independent photographer by recommending their work
we don't know the photographer responsible for Ranidu's click but would love to credit you for your work, get in touch with us thru the contact page and we'll do the necessary.
Awesome year ahead to Lakshitha Isuranga (one hald of Dj Kil) & Nuwan Tharanga (Bassist.Wagon Park) from us here at team yazminyousuf.lk photo credits: Aki Peiris (nuwan) support an
Canada based trumpet player & vocalist, Tara Kannangara is back with this epic take of Peter Gabriel's classic and what a take this truly is..audio & video both!
And here's another single that dropped a few days ago, from the Sinhala rapper that brought you 'Heenayaka Kathanaya' . See how you dig his latest.