Dropwizz's Remix Of Bea Millers "Young Blood"Got An Official Release Thru Hollywood Records
And while this is pretty big news for the guy we're not sure why vevo had to be a complete dick about not allowing users in the producers own region not check out the remix.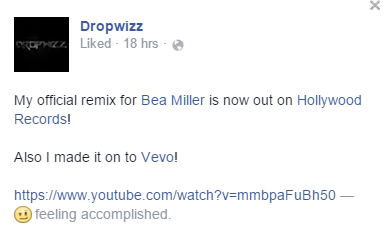 try a proxy or something, it might work
This group efforts makes for one heck of a unique listening experience as we don't think such a mishmash of genres have been dropped on Soundcloud by a bunch of
Its certainly nice to hear some new material after the release of their Ep back in 2012, remember "Devanation Monumentemples"?  Released thru a Canadian Black Metal record label – Vault
No one gets teasers cuz this track apparently is wanting to be a surprise proper! From what we know it finds its release tomorrow and it features these freshers.