Stigmata Live @ The Shore By O! Here' What You Missed
Think hard, when was the last time we had a heavy metal gig by the beach?
According to a few people I spoke to, the last time we had one was around 10 years back (Don't quote me on that though). A metal gig by the beach is a different atmosphere altogether. Added to the already amazing fact that is the original music produced by the talent of Sri Lanka, you have the evening sea breeze, good food courtesy of Shore by O! and the whole novelty of listening to some amazing music on the sands of the beautiful Mount Lavinia Beach.
Bring all of that together with the fact that the talent you're about to listen to consist of the phenomenal Abyss, the current masters of Groove Metal in Sri Lanka, the incredibly talented and experienced Salvage, who are equally perfect in their execution of plugged and unplugged music, and to headline, the legendary Stigmata, a band which needs no introduction.

Just past the setting of the Sun, Abyss stepped on stage to start things off, and they took a unique approach to kicking things off, with a background track that hailed war and strife, before Che walked in and things really heated up. The crowd last night saw their originals come out, along with their acclaimed track, Shatter, to the very appreciative reception of the crowd. I was a little confused by the lack of a mosh pit to the kind of grooves that Abyss brought up, but it's understandable since it was still early and the crowd just needed some time to warm up. Abyss finished off, or so we thought, with Traitor, a track locked and loaded with aggression. But they weren't done yet.
One more surprise was still left for Abyss, one which included the skinsman of Stigmata, Taraka, joining them on the drums for a kicker of a track. Abyss roused up the sea breeze into a storm with their final track for the evening, a cover of Lamb of God's Black Label. As always, Abyss was flawless in their performance and aggressive in their deliverance. Che's vocals were remarkable as always while the rest of the band were brilliant in their execution. Abyss consists of Che, Tharuka, Sahan, Arun and Romain.
As the sand settled after Abyss' shattering performance, Salvage prepared to mellow things down just a bit, bringing in a magical acoustic performance in the absence of Ubu, their drummer, for those who don't know. CC was down with the flu, but he sang valiantly and performed with the same fervor and passion that he always did. Fans and the like saw Salvage perform some of their most loved originals, like The Storm, Wings That Make Me Soar, and they even performed a new original, Juxtaposed, which sounded as magnificent as all their originals always are.
Added to all of this, they also brought in a fan favorite cover, Hollow by Submersed. CC had serious competition between himself and the crowd as Shore by O! shook with the combined might of Salvage and the crowd as they sang out Hollow.
If you needed more reasons to love their performance, it was also Shalinda Halpe's birthday, and the boys made sure that plenty of fat and short jokes were passed amongst themselves.
Salvage is CC, Shalinda, Sajana, Suren and the missing Ubu, and personally, they were my favorite performance of the night, myself being a huge and biased Salvage fan, especially in the acoustic setting.
To finish things off the night, the crowd raised their fists to welcome the mighty Stigmata to the stage.Stigmata is a band that has now been around for 16 years, and the band consists of two family men, one who is about to be a dad to a kid who will undoubtedly be nothing less than amazing.
Stigmata brought to the forefront of their performance songs from the distant past, and the not-so-distant. Our Beautiful Decay, An Idle Mind, Purer along with classics like Voices and of course, Andura, which is as big a legend as the rest of the band itself.
Taraka dazzled the crowd with another one of his drum solos, and for a while, you could see the light of many phones being raised up by aspiring musicians and adoring fans to immortalize Taraka's performance.
I must not neglect to mention that Stigmata's rousing performance caused a mosh pit in front of the stage, definitely a first for the possibly bemused staff of Shore by O!
They ended the night by raining hell down on the beach with a massive performance of Jazz Theory.
Stigmata is a band that consists of two family men, and some of the most talented individuals this country has ever seen. Despite the responsibilities of family life, Stigmata brings fury and fire to every single performance, and then some. They have not slowed down in the last 16 years, au contraire, they've gotten better and better, constantly pushing the boundaries of originality.
What I am trying to say is that Stigmata have passed the boundaries of being just a great band. They have become Legendary. They have become the kind of band that, decades down the line, will be referred to as the forerunner of a new universe of pure Sri Lankan metal, and they will always be immortal in the hearts of each and every fan out there. I felt it important to state this as they returned to their roots, their place of beginning, so close to their Alma Mater. The mighty Stigmata consists of Suresh, Andrew, Tenny, Lakmal and Taraka, but of course, you already knew that.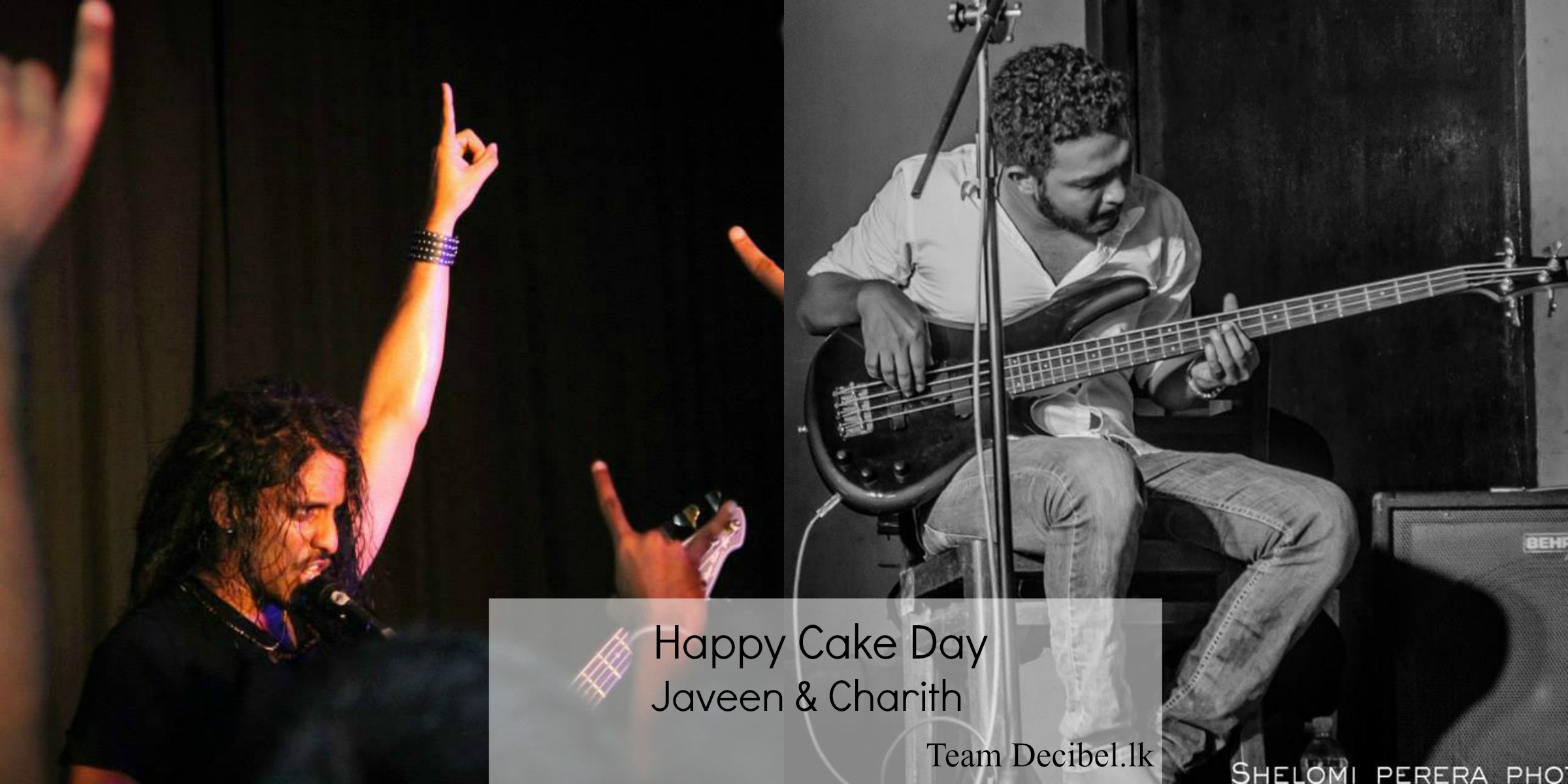 To wrap things up, Saturday night was nothing less than amazing, giving us equally satisfying doses of metal and acoustic chilled out music from two iconic bands and one band that has an undeniable and bright future ahead of them. Taraka's brother, Rohan, did a great job with the sounds, and although the wind and the acoustics did a few numbers on those who were upstairs, everything ultimately balanced out to give the fans a good balance of audio. The future looks bright, and it looks to become brighter still.
Gig Review By Eshantha Perera
Media Personality / Drummer & Vocalist for Constellation 
I will be honest with you, I was 15 minutes late and almost never made it to the show but thanks to a very nice bunch of girls at the ticket counter..I
When two DJ's representing different styles of music decide to collaborate, it could turn out to be something very good or a complete train wreck. However, in this case it
One in a while, you get a single that is nothing short of sonic brilliance – production wise , lyrically and delivery…This IS one of those singles that will be