Singer Mapa Scores His First Number 1
It's no surprise that his debut single 'One More Time' is one of the most demanded for & playd singles on YES101 and that my friend, makes it number 1!
Congratz to this Australia based Lankan!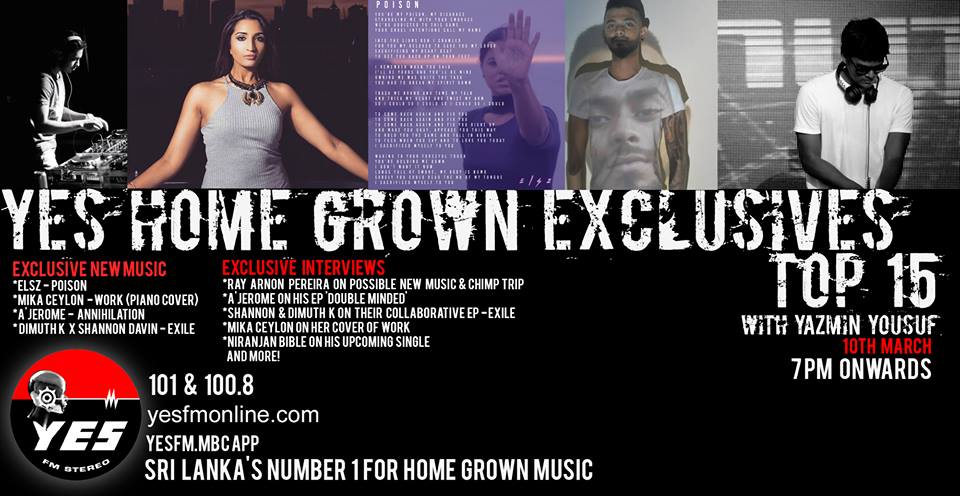 Want the single? get it on itunes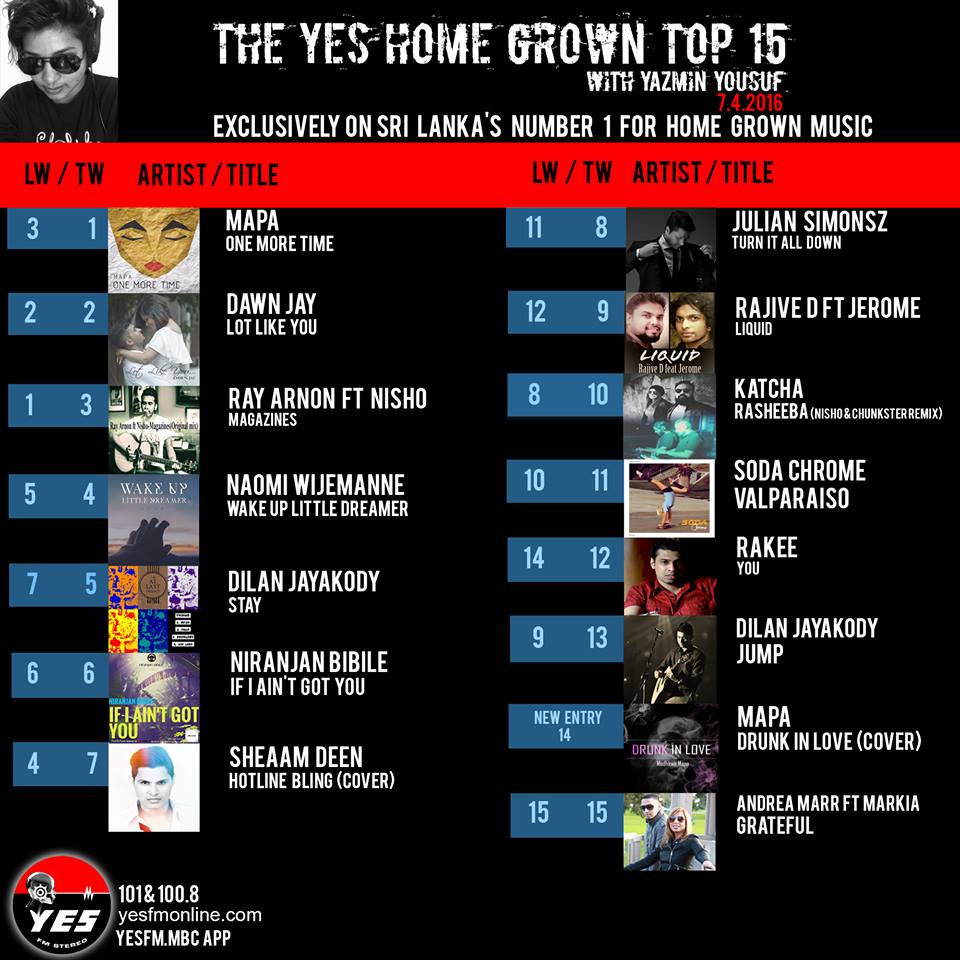 Here's the rest that went down on the show last night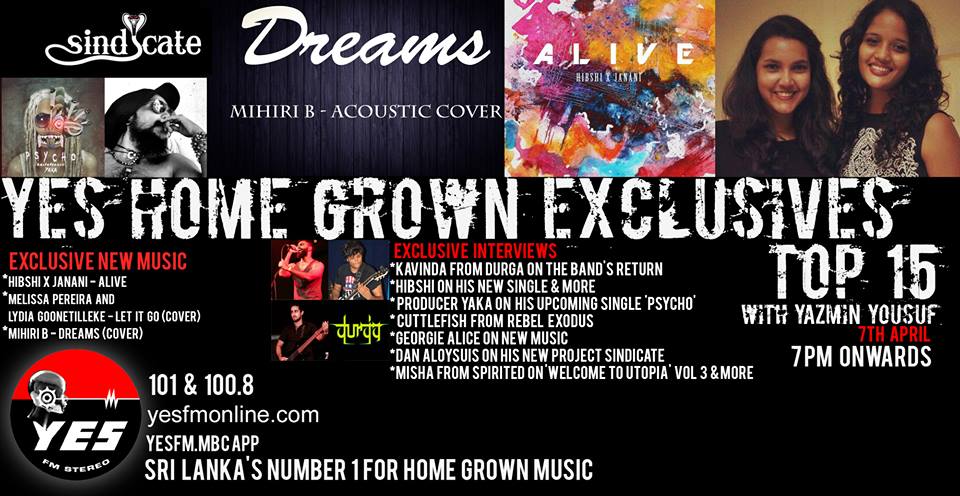 featuring Duminda Nawarathne on guitar, they both make up the group "Melody Addicts" and are worth the checking out live. This cover ain't bad, you should make check out the
Number 1 on the YES Home Grown Top 15 with "Music In My Soul", Soulful vocals and deep house can never go wrong which means its doing pretty well on their soundcloud too.
He sure is one of the few beatboxers around who can execute mad technique, the variations on this video are insane! If you've never seen him live..this video will make