Decibel Exclusive : Dennis Perera & Chandana Prasanna
Its no state secret that Dennis Perera & Chandana Prasanna got nominated in the Best Director category at this year's Barcelona Planet Film Festival for their movie :  How to Become a Filmmaker with 10 Dollars..we caught up with the two of them for a quick Q & A on this and a tad more.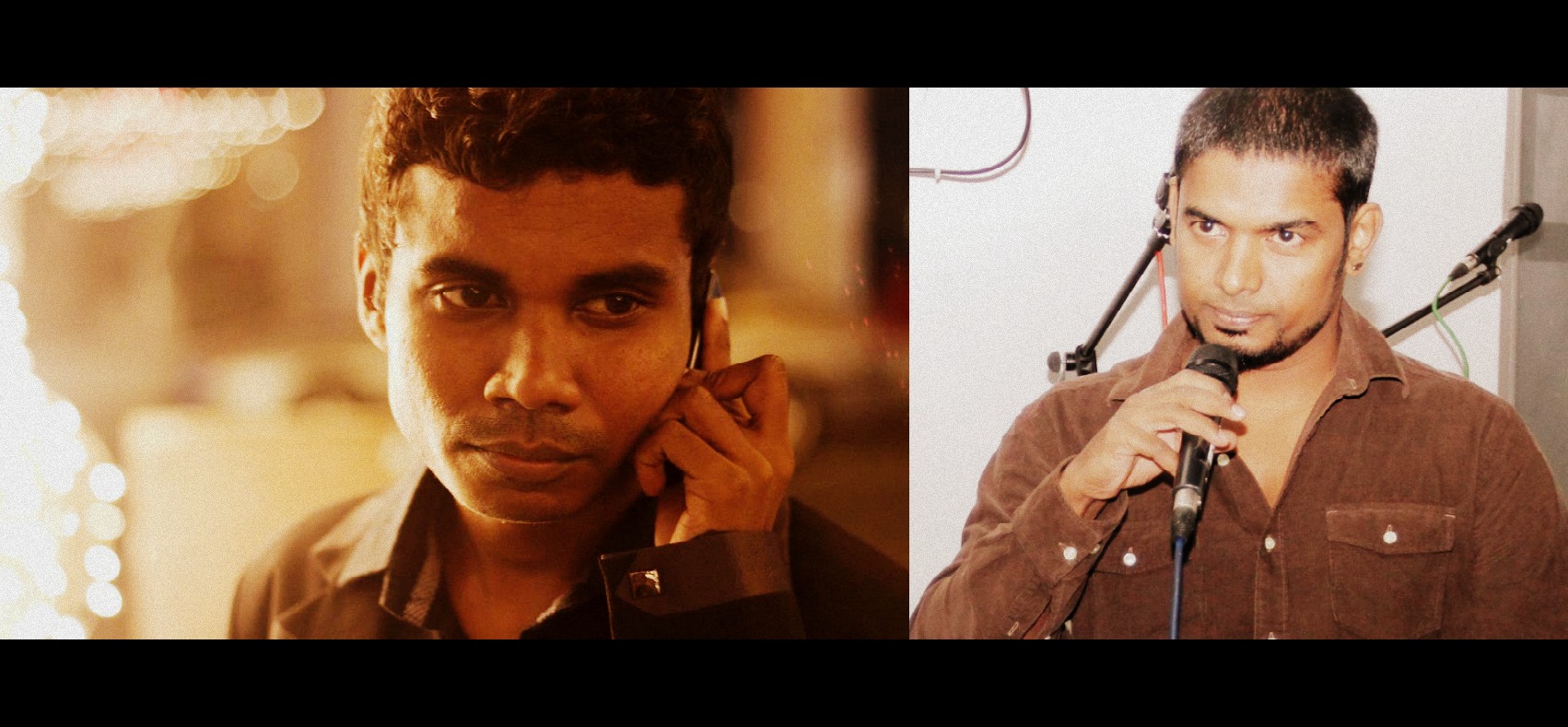 DecibelLk: About the movie
Dennis & Chandana: It is a journey of two wannabe filmmakers (that's us) who go around interviewing famous filmmakers in hope to find out how we could enter the (already collapsing, as realized in our journey) film industry and become filmmakers.
DecibelLk: Why did you want to do a movie under 10 dollars in the first place?
Dennis & Chandana: Tbh, we didn't have any disposable money in our hands during the time we shot this. That being said, of course we could somehow gather few hundred dollars if we tried to, which again won't be anywhere close to a conventional (even so called low budget) film budget. So it crossed our minds… why don't we just borrow a camera, go by bus and interview these people? In one hand, we didn't have a complete picture in our mind about the final production and on the other, we thought it would be better to depict our real life in it, since it is a documentary. So we decided to limit our budget to 10 dollars and use that zero budget approach as a style.
DecibelLk: About the two of you
Dennis & Chandana: By the time we shot this (around five years back) we both were working with filmmakers/ playwrights of our generation and experimenting with various forms of arts like drama, short films, music videos etc. Dennis has got a lot more theater based experiences as a co writer & director of the controversial play "Tathagatha.", where as Chandana (I) was mainly working as a film editor and had also collaborated to the movie Nino Live as a guest director.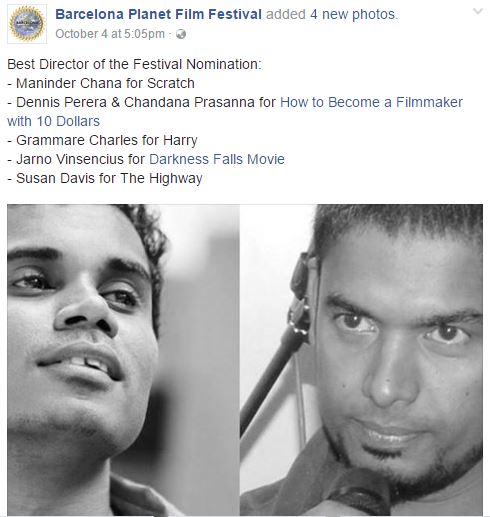 DecibelLk: How did the nomination happen?
Dennis & Chandana: This film is basically about issues of the local film industry, so we didn't expect it to attract much attention in international festival arena. Also it wasn't technically perfects as we didn't use sophisticated equipment for its production. We had no expectations about big film festivals like Cannes or Venice but following unexpectedly good responses from our friends and industry experts, we decided to try our luck with some secondary level film festivals. That's how we got into EuroFest European Film Festival and Barcelona Planet Film Festival.
DecibelLk: Did you guys have any expectations from this low low budget production?
Dennis & Chandana: We were actually looking for answers to these questions, as we were actually (unsuccessfully) trying to make movies and get into mainstream film industry. So, more than just a film, this our actual journey that we decided to record. We had a plan to make these recordings into some kind of documentary but we didn't have an exact plan about the final result.
DecibelLk: What does the future hold in terms of you guys and the movie?
Chandana: After his critically acclaimed latest play "Gotaimbara Kolama," Dennis is currently finalizing his debut feature, Three Wheel Diaries and I'm currently working as a film editor and writer and am also planning my debut feature film.
DecibelLk: What inspires you both?
Dennis & Chandana: What inspired us most for this project was the hopelessness of the dying (if not already dead) local film industry and problems filmmakers of our generation face in our struggle to enter this non existing industry.  
Here's another release off their 20th anniversary album (white edition) and we think this makes for a fun watch and listen. It's a BNS video like you've seen before and
This is the first installment in an all new underground, deep & tech house podcast series U #001 by Shiyam on Mixcloud
The kids of the Voice Print Academy have won big at this years World Virtual Choir Festival! Here's Dilan & Matheesha from the academy with more details. Here's the results