RCUE & Lakshane Top The YES Home Grown Top 15
The countdown has an all new number 1 single and it happens to be producer & dj – RCUE's first, and this one features the vocals of Lakshane. Check out the video / single in case you haven't already.
Here's the countdown at a glance.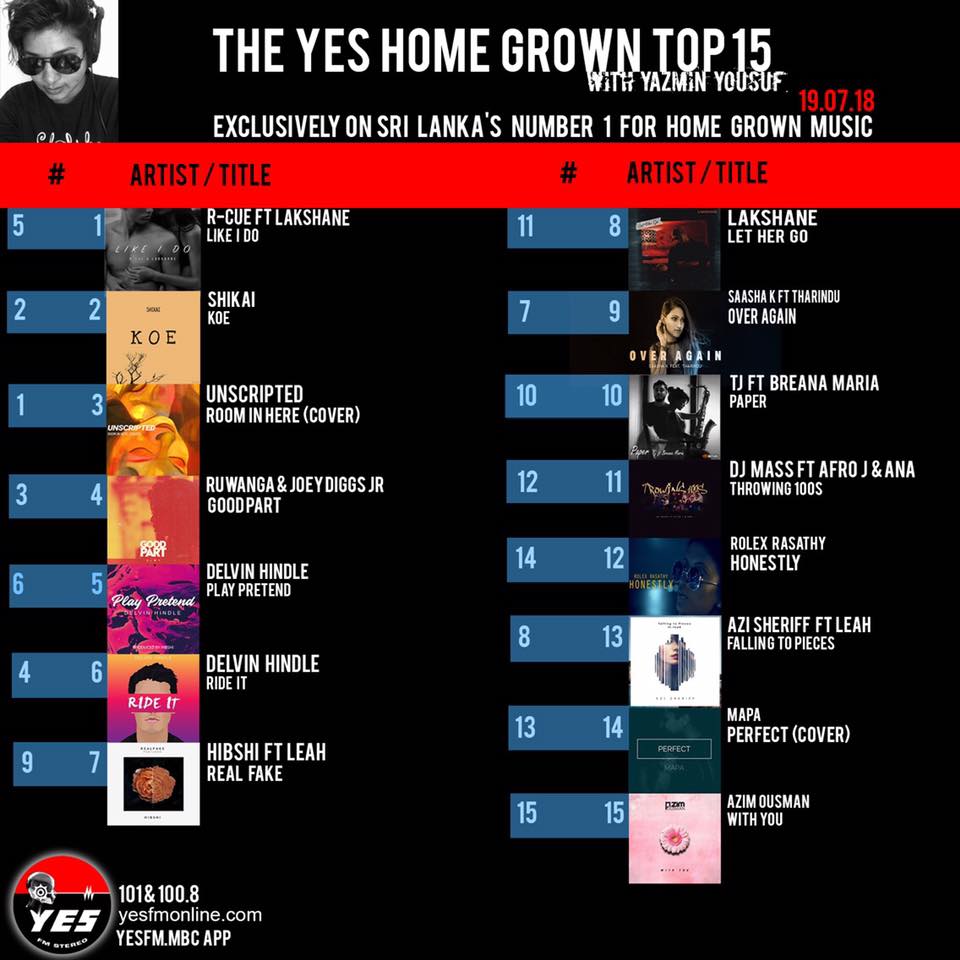 From what we gather, this take of that old time winner of a classic by ND,Lil Neo, Kaizer Kaiz & Christeen might get its video out almost in time for V-Day, till
#JustRockOff is a brand new single by the band that's known for their hits 'Identity' & 'Wings That Make Me Soar' among others. This single is a studio take and
After the single saw its official video release a few weeks ago, comes this –  version 2 of the single but this time around featuring the cool peeps of Equal