Rap Anthem 14
When we got the news on Sunday morning about this we were surprised, in a good way cuz after "The Colombo Tribe Project"s release back in December 2012, there wasn't a rap collective putting out a follow up.
This track produced by Yashan features himself, DeLon, Fill T, Shiraz Rude Bwoy, Big Doggy, Smokani and Randhir and finds its release date on the 17th.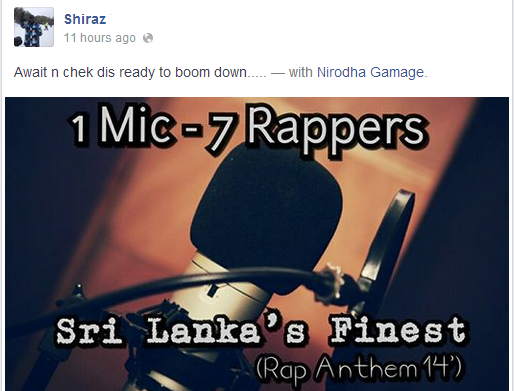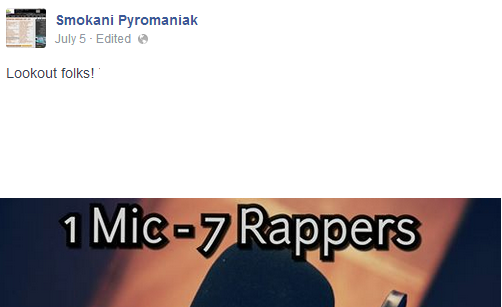 Instronative shot to fame last year when they released 'Manabandhanaya' and here they are with their instrumental take of 'Pratihari'.
Porty Ushan (Dropwizz's Manager) & Shakya Weerasingha (Wakhan Thanka)-have the best year fellas – team yazminyousuf.lk photo credits: we don't know the photographer responsible for this click but would
While the audio aint the greatest, its pretty cool to know that they gathered fans footage and put this together.