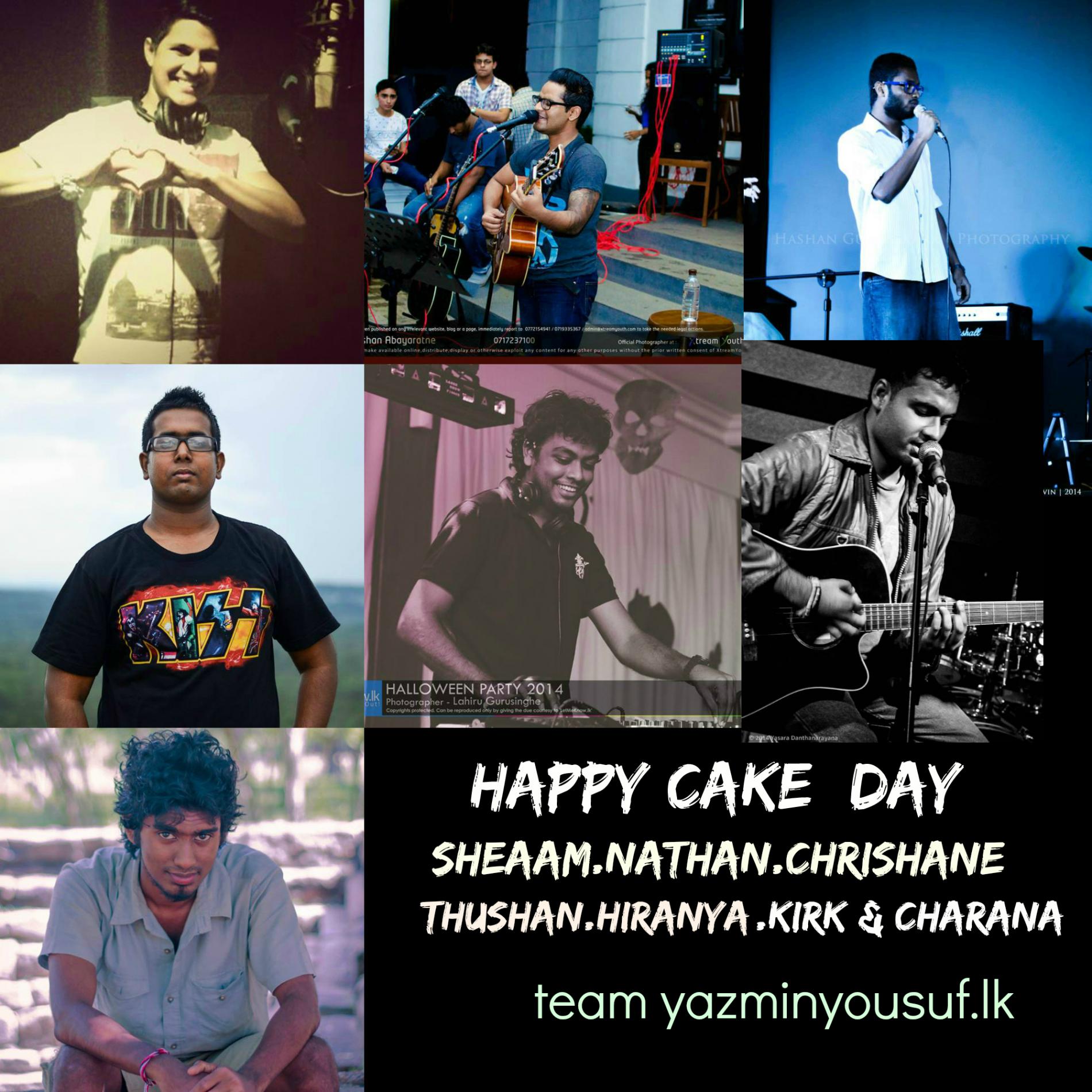 Happy Cake Day To December 4th Names
And there's quite a few of them too!
Sheaam Deen (Singer.vocalist for Mintaka), Nathan Eardly (Singer.TNL Onstage Winner/Solo Category.2013), Chrishane Jayalath (Singer.Adagio Chorale), Thushan Kavinda Perera (Photographer.Thushan Kavinda Photography), Hiranya Rahul (Dj.TNL Onstage Spinoff Winner 2014), Kirk Michael (singer) & Charana Widuranga (Photographer.Charaa Photography) – have the best year ever from us here at team yazminyousuf.lk
photo credits: Xtream Youth (nathan), Hashan Gunasekara Photography (chrishane), LetMeKnow.lk (hiranya)
support an independent photographer by recommending their work
we don't know the photographer responsible for Sheaam, Thushan & Charana's click but would love to credit you for your work, get in touch with us thru the contact page and we'll do the necessary.
This collaborative effort sure strikes as silver…plus we never saw this collaboration coming especially since Eightfold is a fresher..eitherway check the remix our n OWN It! Click here for the
We haven't seen Stephanie Sansoni attempt covering a Tamil single but we think she's done this super well. We're loving this take of 'Enjoy Enjaami'.
Tamil rapper NST has an all new rap single / music video coming up and it's gonna be another fantastic release thru Jaya Records, on the 11th of the month.