Ranidu: Dip On It vs Saima Cut Wela (Bailatronic Mashup )
If you have been to the last 2 times Ranidu played then you would have grooved to this live…even if you didnt, here's that slice of awesomeness! We call this, one of the best mashup's of the year!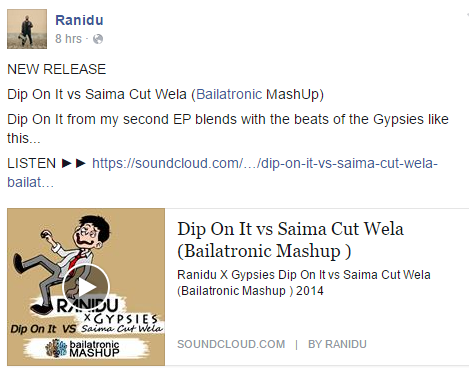 Its got its own video too =D
aka Reginold "GK" Eroshan (tamil rapper). founder Urban Records & producer, have the best year in music fella! photo credits: we dont know you name, get in touch with us
At number 12 on Youtube's trending list at the time of this post, is this all new single by Nadeemal Perera. Titled 'E Kaale Wage', this single was released on
No Lankan can ever get enough of the original or its cover if its good enough and we think this is a pretty neat take by Mirantha Jayathilaka aka March.