PRUVE Has A Short Movie Screening Soon!
And you can check out 'No Mans's Land', the first comic book turned into a movie, and also all their past offerings (2008, Relative & Theyrena Kal) at the one place in the island, that's an artist hub – The Sooriya Village.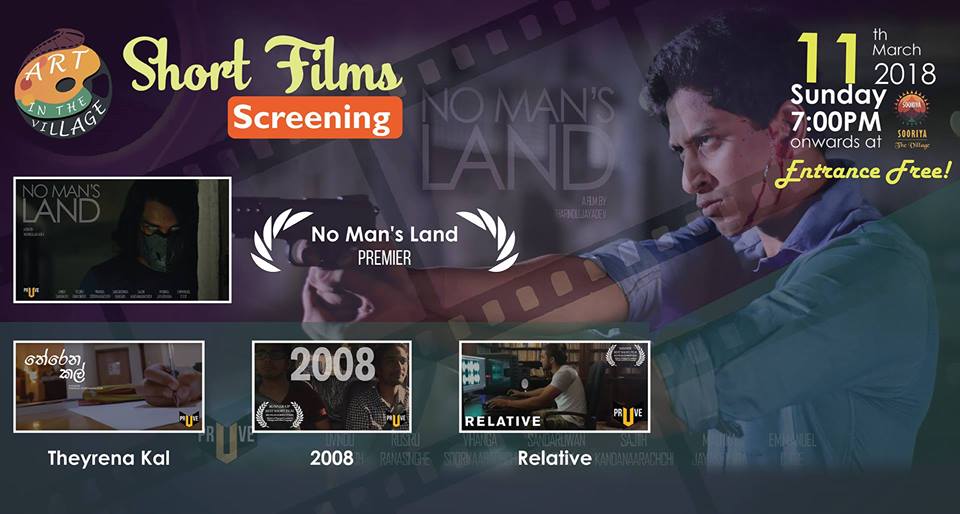 Thushan from the WePlus band dropped this a few hours ago! A take of the classic 'Malak Une Ai Numba Mata'.
After a minute the 20 something is right back on the top spot of the YES Home Grown Top 15 with his all new single 'Hitlist'. Here's the single in
The studio recording of LOCAL's popular single 'Janaki' is here! We reckon this will be the year of studio releases from them, for now tho..enjoy this classic.