New Music That Broke On The YES Home Grown Top 15 On The 15th
we love all the new releases this week!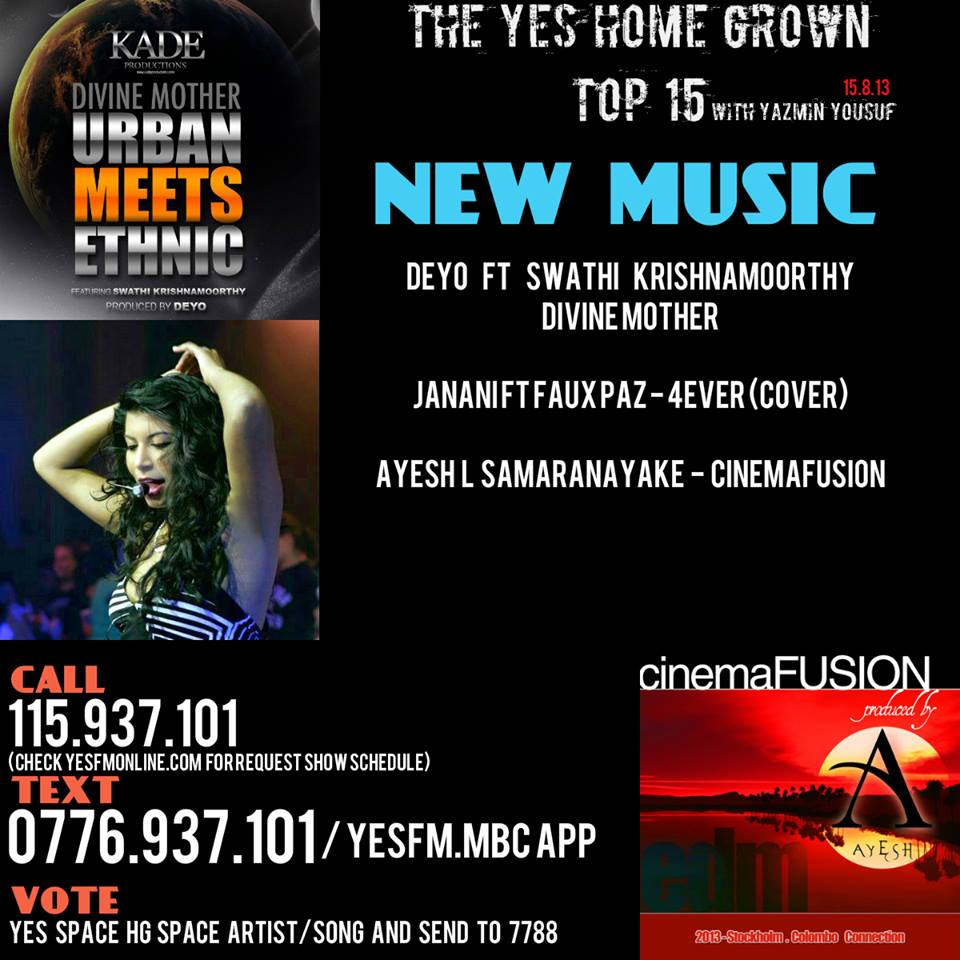 Kamishka Morais (singer) & Dhanushka Samarasinghe (Paranoid Earthling) Here's wishing you the best year in music fella – team yazminyousuf.lk photo credits: We dont know the name responsible for
It's official! Sri Lanka's very own Deyo has an all new collaba out with Bonio, but this is not an ordinary release as it's the first Indie DolbyAtmos release in
we very much await the release of this Ep, its everything a Sunday needs..good deep house. check it out already!