New Music Announcement From Chitral Somapala
It's been a while since we heard a metal single out from him and while this status update is all we get for now, we will keep you in the loop when we get more info.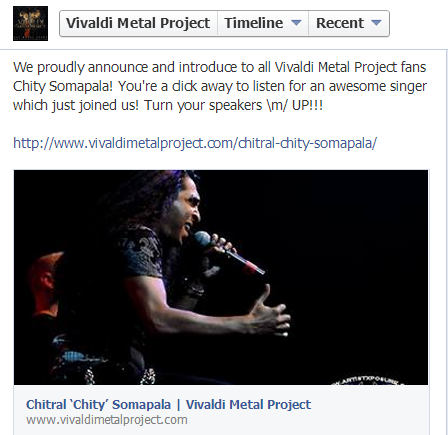 Dear Dialog, This is our open letter to you as people who have kept tab of the home music scene. This Official World Cup Song ain't too bad (mass media ok
Released a few hours ago, Ridma Weerawardena's debut video is nothing short of a tasteful production with reminiscent moments from a few movies (we'll let your imagination go crazy =). 
The wait was over last weekend when this much anticipated single by Kash xx dropped! This features Kao$ from the TroubleMakers Gang.