Mr.Electrician Has A Mix For You!
it's a pretty decent blend of deep+tech house with some minimal thrown in..check out the mix here:http://www.mixcloud.com/mrelectrician/home-room-sessions-001/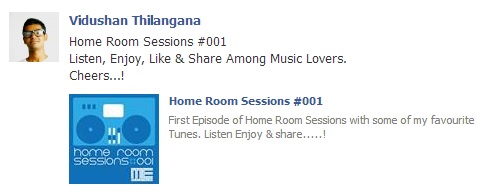 And we think this was the secret gig he spoke about on the YES Home Grown Top 15 last Thursday. Here's all the deets.
This is probably their second Christmas single and while this too is a cover, it sure is brilliant!
Sinhala Alternative pop is what this single is and it aint too bad of an offering by Anushka & Achira. See how you dig this Sri Lanka.