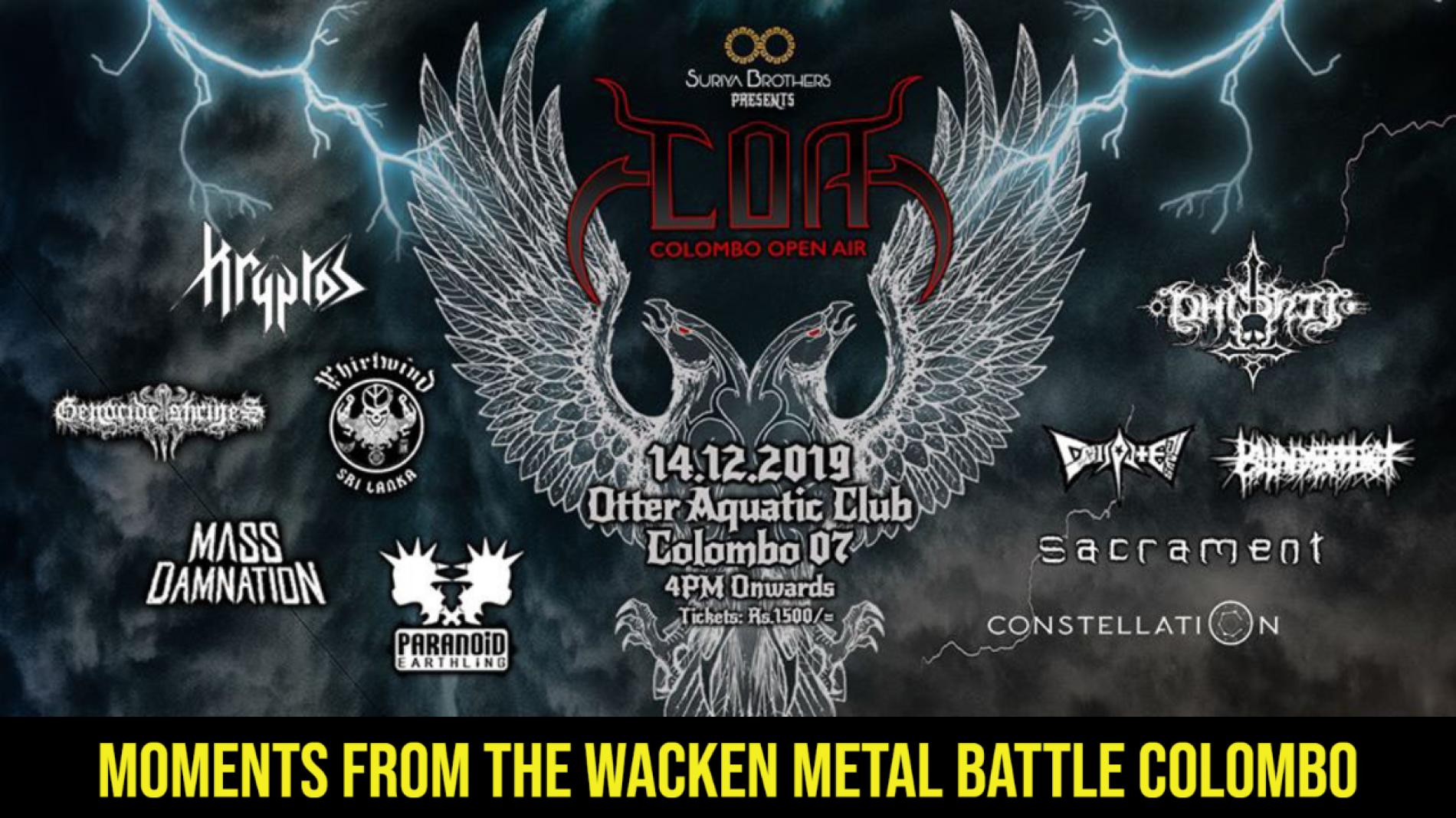 Moments From The Wacken Metal Battle CMB 2019
Organized by the Suriya Brothers, the second Wacken Metal Battle CMB took place in December of 2019 and saw 5 names from Lanka's metal scene battling it out for a place at the finals of Wacken Metal Battle : Indian Subcontinent. Here's a few moments from each bands set.
Constellation was the first band to take stage
Dhisthi took over second
Sacrament was up next
Dispute sure did kick some serious ass too!
And finally, it was Blind Effect who were called the underdogs of the competition.
In a recent Fb post, the Dj & producer (Hardstyle Mixtapes) revealed this! More deets on Maelstorm, here
"Groove Based Indie Jazz" is what this instrumentalist /vocalist has got going on in her album and on her singles including her latest "Show Me Where To Go" which IOHO
Taken off his debut album 'Kunchanda', comes this all new lyric video for 'Handiye Bandiye' from rapper Big Harsha. This was released on the 1st of Jan.