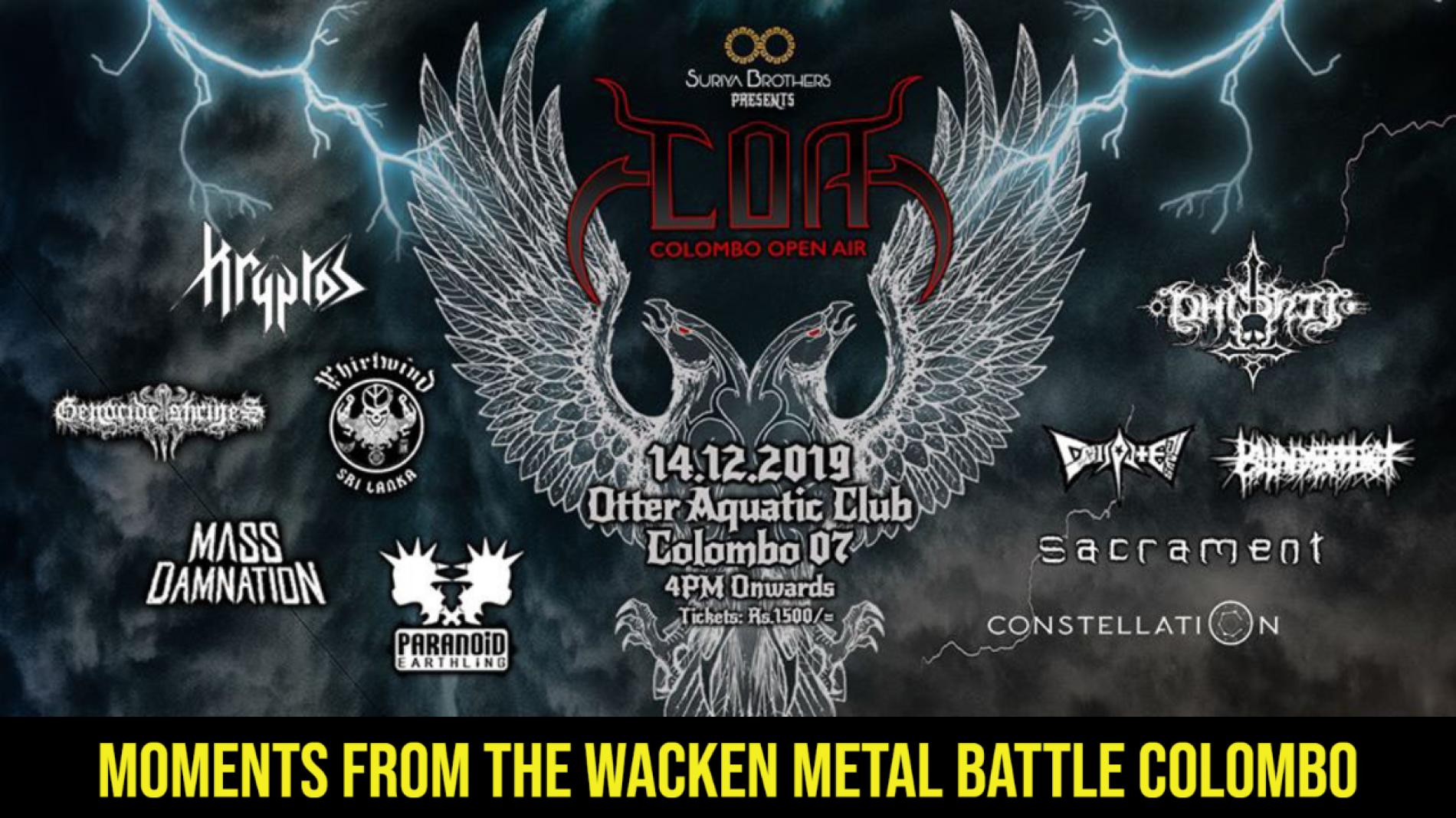 Moments From The Wacken Metal Battle CMB 2019
Organized by the Suriya Brothers, the second Wacken Metal Battle CMB took place in December of 2019 and saw 5 names from Lanka's metal scene battling it out for a place at the finals of Wacken Metal Battle : Indian Subcontinent. Here's a few moments from each bands set.
Constellation was the first band to take stage
Dhisthi took over second
Sacrament was up next
Dispute sure did kick some serious ass too!
And finally, it was Blind Effect who were called the underdogs of the competition.
Here's a single we missed out on reporting last year but it's never too late. Fun, and catchy is this all new collaba by Teesha Perera, featuring Bachi Susan and
and we're loving his new direction! it's almost like the perfect play for a mad night out..see how you like this masterpiece!
There's a certain charm to Avenger's music, even if its a remix…we can't pinpoint it or would want to give it some title..we're gonna let you enjoy this mix by