Lil Neo On The YES Home Grown Top 15
His single in a pretty short period of time became one of the most demanded for songs on YES101 hence finding its position on the top 5 (number 4 this week). That alone kinda does give him the pass to get his butt on this show. Make sure you tune in cuz this is gonna be another good one!
In case you havent heard his single yet
Also here's what breaks on the countdown tonight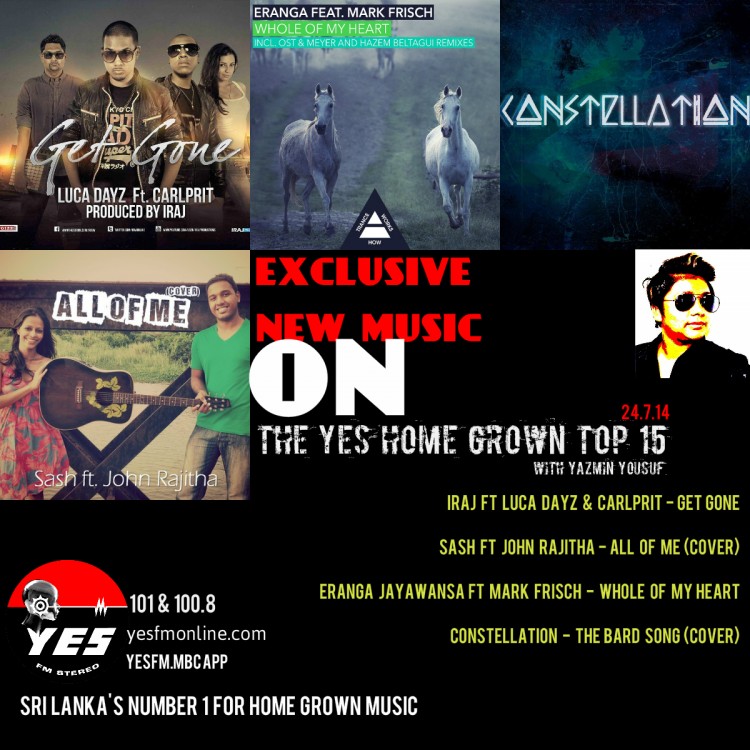 Ratheesh from TKP has a solo single coming out in March and it's produced by Deyo. Here's the official teaser for 'Kangala Thedi'.
Released not too long ago, here's a pretty cool drum n bass remix of that massive internet hit 'Galana Ganga'. And yes, there is a free download if you want
The much anticipated Tamil single of Oct/November is here and we think its a pretty strong single by rapper, singer & performer ADK. The single also features a guest rap