Kalpana Nayanamadhu – ආශාවරී | Ashawari
The first video drop from the Iraj Productions camp and it goes straight to number 1 on YouTube's trending list under 24 hours, that's what we'd like to call a feat!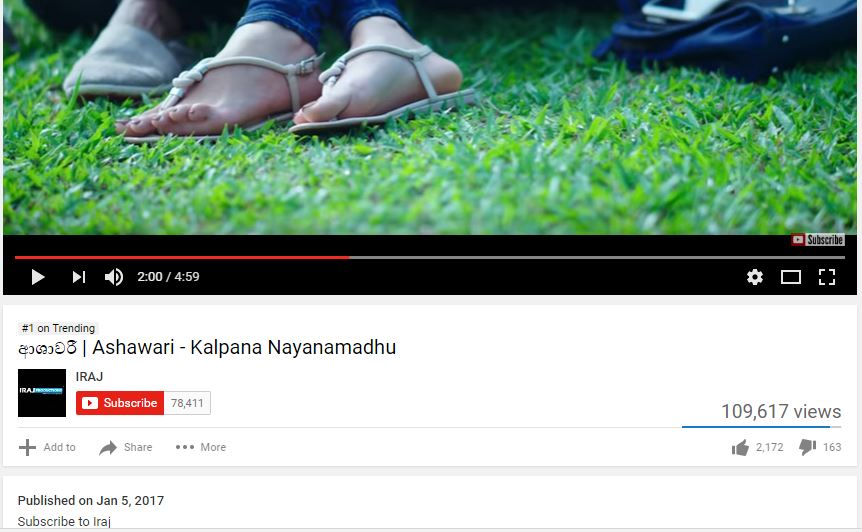 Also, what an intro to a fresh name – Kalpana just might be in for more than just a few interviews.
It's week 3 for the team on the countdown and that super catchy single has hit number 1! But that's not all, producer Ruwanga has not one but two singles
He's always had a one man army sorta thing about him and this video see's him rap too..now how many can do that armed with an acoustic guitar?
Released yesterday comes this all new track by guitarist Dileep Mann. It's 100% of the good guitar stuff and is a sonic treat.