Kalpana Nayanamadhu – ආශාවරී | Ashawari
The first video drop from the Iraj Productions camp and it goes straight to number 1 on YouTube's trending list under 24 hours, that's what we'd like to call a feat!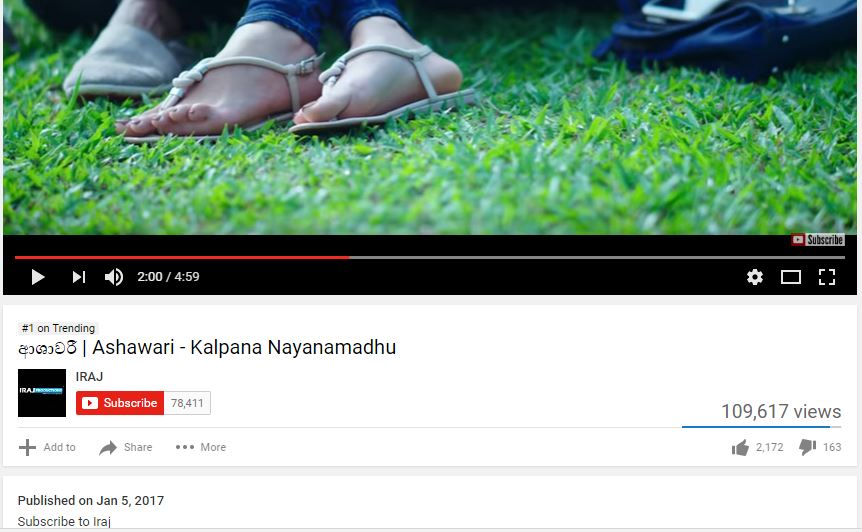 Also, what an intro to a fresh name – Kalpana just might be in for more than just a few interviews.
Released a few days ago, Ray Martenstyn's newest is just in time for Halloween. While no release date has been announced for his latest, here's a tiny look at his
the second week sees her stick tight and that's always a good thing! here's to seeing more of you on that top spot!
Rapper & Producer Markia is back and his first drop of the year we reckon could be an anthems of sorts in the future. We had to catch up with the