Kalpana Nayanamadhu – ආශාවරී | Ashawari
The first video drop from the Iraj Productions camp and it goes straight to number 1 on YouTube's trending list under 24 hours, that's what we'd like to call a feat!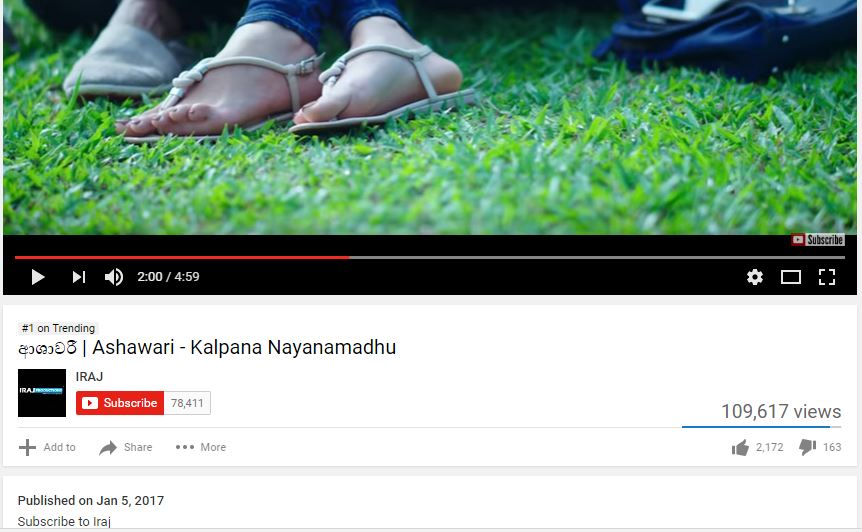 Also, what an intro to a fresh name – Kalpana just might be in for more than just a few interviews.
Here's a fresh collaba by Clyde (paradox legion) & Oshan which we think makes for a great single. See how you dig.
Dileep Mann has been gaining quite a bit of buzz due to his pretty cool take of certain tunes and we caght up with him on why the Floyd covers,
Produced by YES Home Grown Award Winner Pasan Liyanage, this is one of those fun singles by a fairly new name in the scene – Puzzle. check it out Sri