Janani Covers Titanium
this med student by day and songtress by night sure does add some Asian sugar to this instant classic by D.Guetta & Sia, see how you dig it.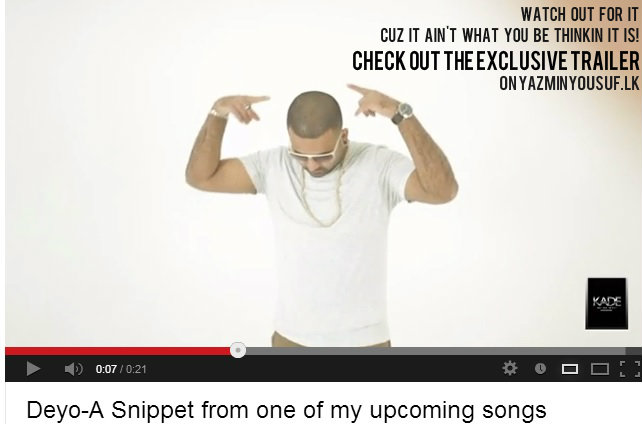 keep tab of her music here:https://www.facebook.com/Janani.Karunaratne
Here's a name we hear less of but he sure does bring out some serious lyrical guns. Rapper Xyren's newest sheds some serious thought into everyday life and in a
Just when you thought we didnt have enough EDM coming out, Dj & Producer Ambroz strikes back with this super infectious drop titled 'Up & Down'.
Released yesterday comes this all new single by rapper Dem Da Diamonn. It's a follow up to 'Again', that was released last month.