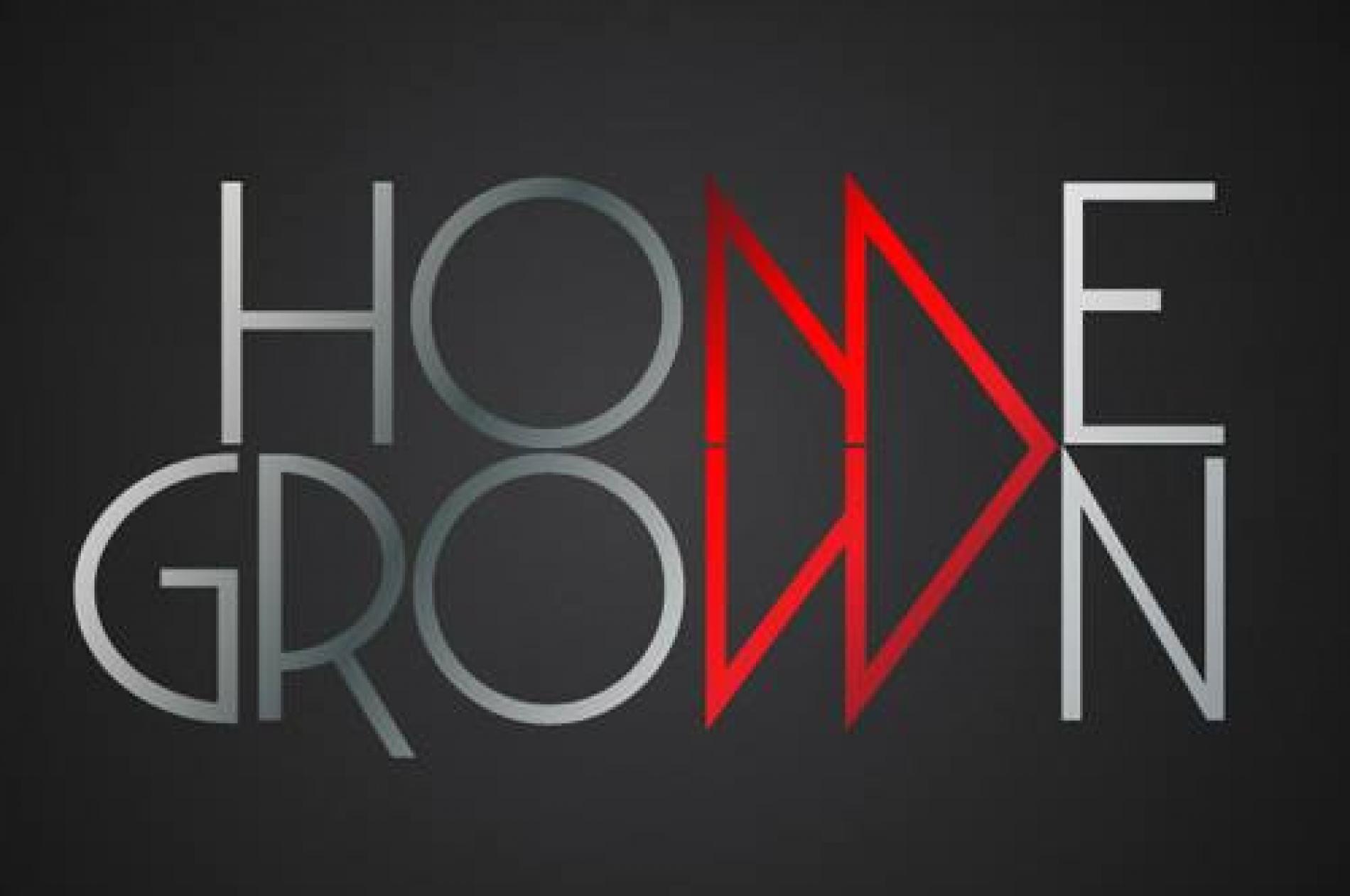 Its Officially A Total Of 6 Weeks For Nisho & Antoinette
On top the YES Home Grown Top 15!
Looks like "Music In My Soul"is going nowhere though an interesting thing to note that after what seems like ages the top 3 are dominated by singles which own lady vocal power and the top 2 – Power duos (producer & vocalist combos)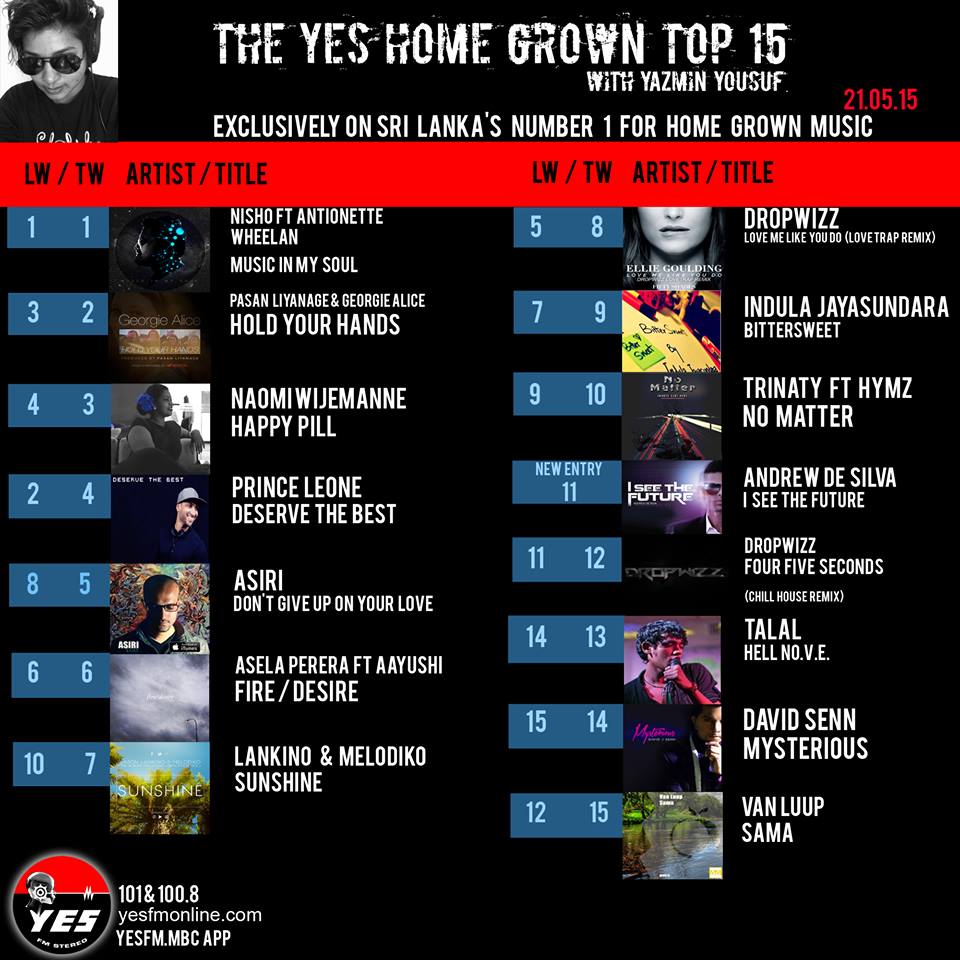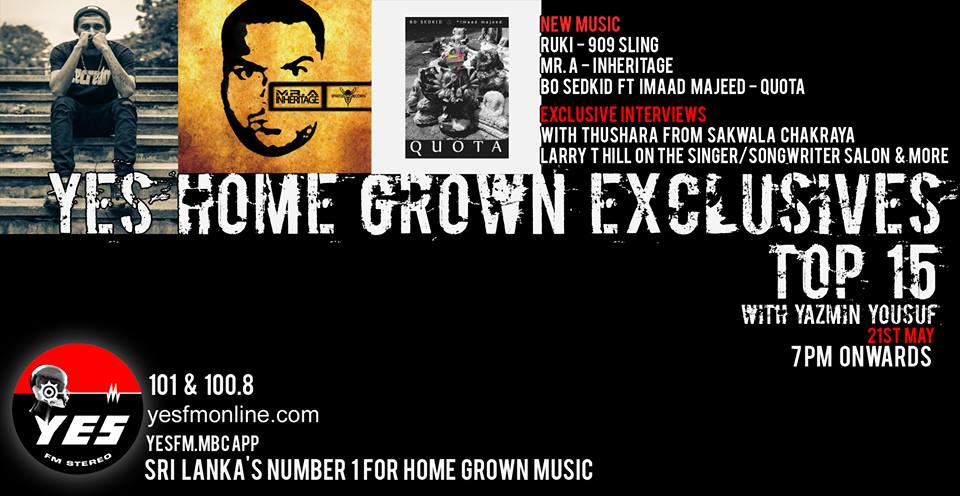 Trending at number 11 on YouTube's trending list is this all new single / music video by rapper Kelwiz. Produced by Wize Tv, the music video is fun and is
The wait was over last weekend when this much anticipated single by Kash xx dropped! This features Kao$ from the TroubleMakers Gang.
Here's a Rukshan Mark classic that's made a comeback thanks to the very creative dudes of the Doctor band. 'Adare Matamai', sure got a dose of dreamy, 2021 vibes injected