News : Its Week 6 For Eve Alai, Madaid & Arjun On Top Of The YES Home Grown Top 1!
Looks like their massive single 'Summer' aint going no where as it completes 6 straight weeks at number 1! And this is a record amount of weeks at the top spot for any single this year on the YES Home Grown Top 15.
Here's that number 1 for you
The countdown at a glance.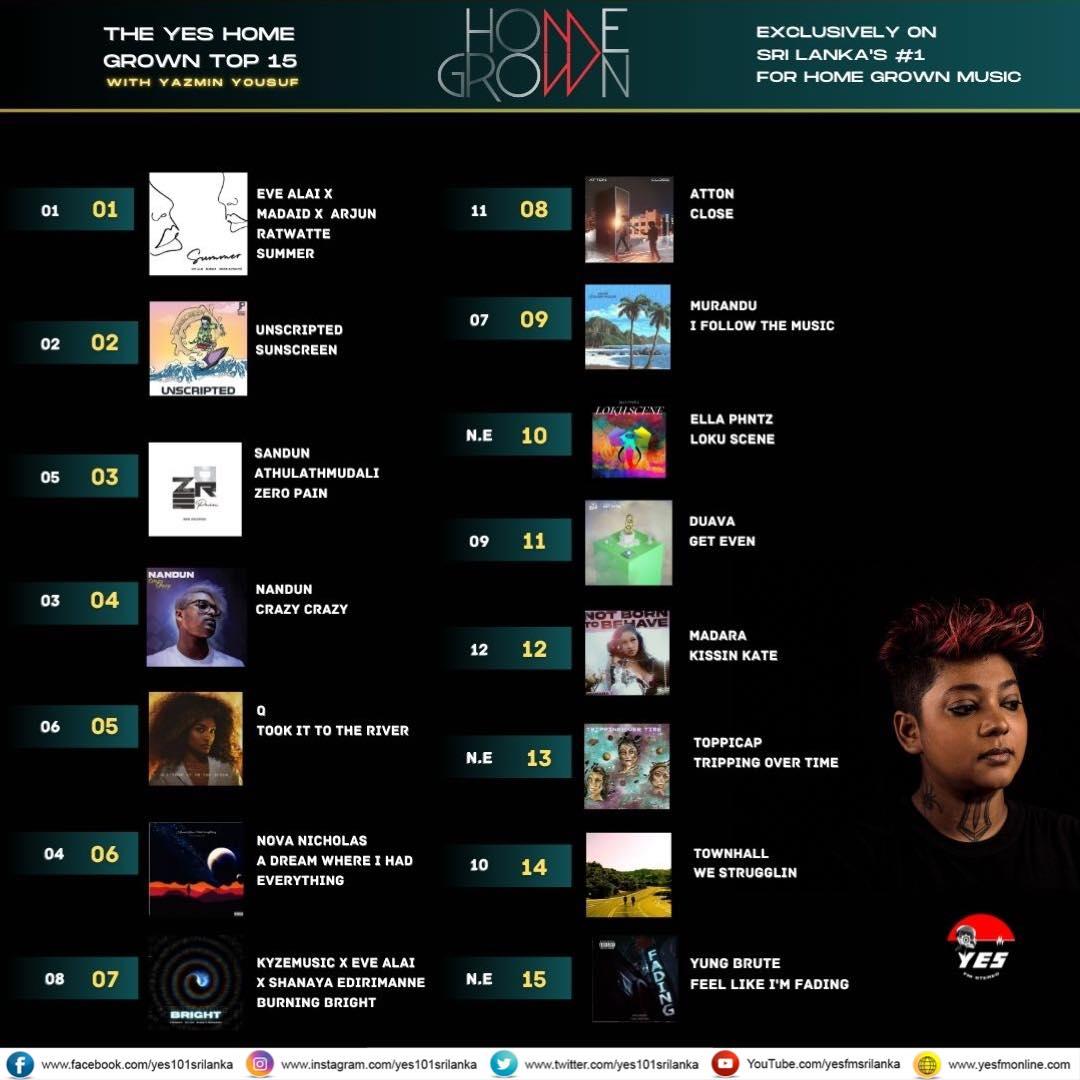 He's a lotta things – this guy a movie man, one of THE dudes behind the series "Bored Without War", one part of Duckdog and a model ..happy cake day
Singer Dinith Akmeemana & guitar Mike De Silva's collaboration sure is one of those underrated singles of April, but it sure has workings of an underground classic in its own
Looks like there's a single being done for those affected by the floods and from what we gather might be out in the very near future. A production by Anil