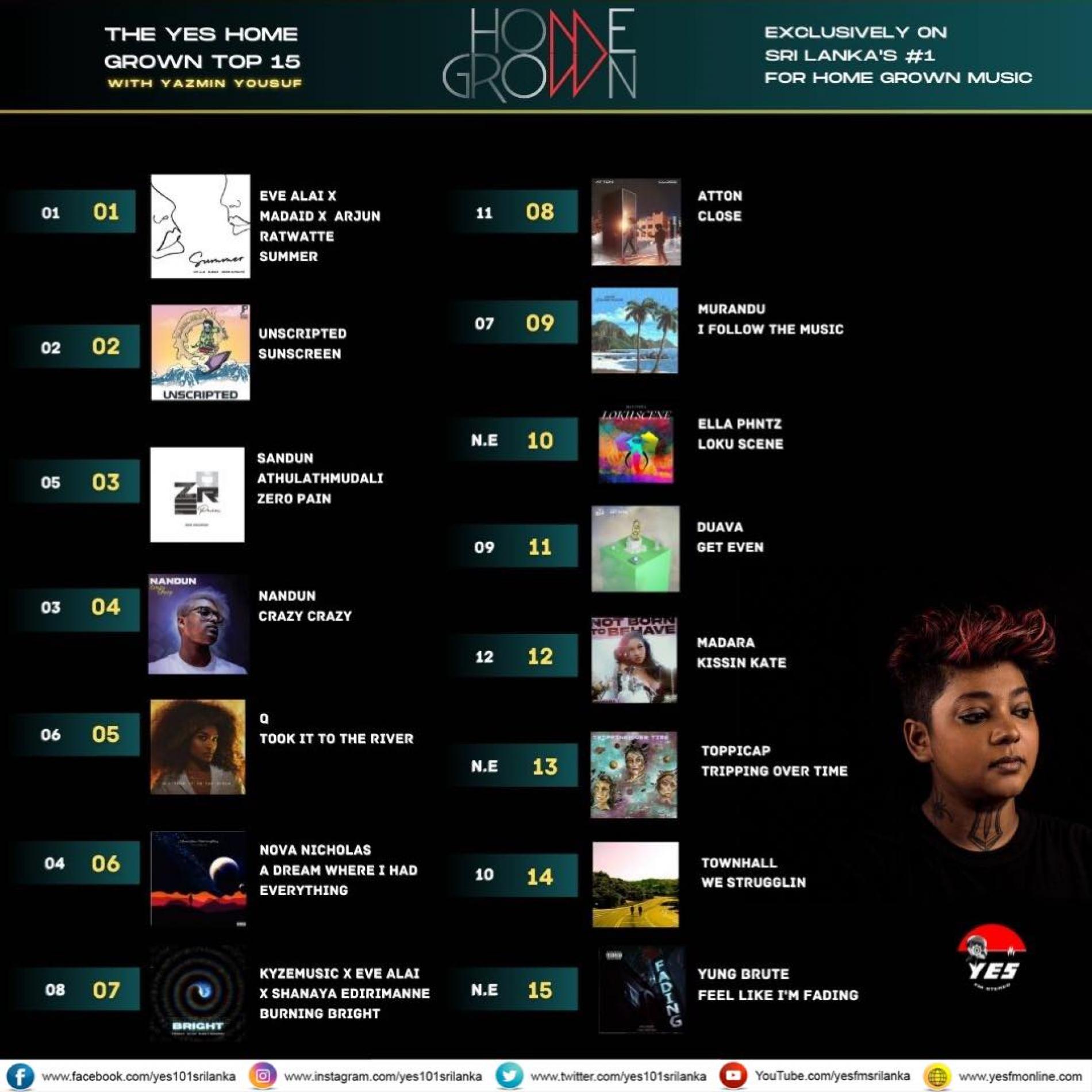 News : Its Week 6 For Eve Alai, Madaid & Arjun On Top Of The YES Home Grown Top 1!
Looks like their massive single 'Summer' aint going no where as it completes 6 straight weeks at number 1! And this is a record amount of weeks at the top spot for any single this year on the YES Home Grown Top 15.
Here's that number 1 for you
The countdown at a glance.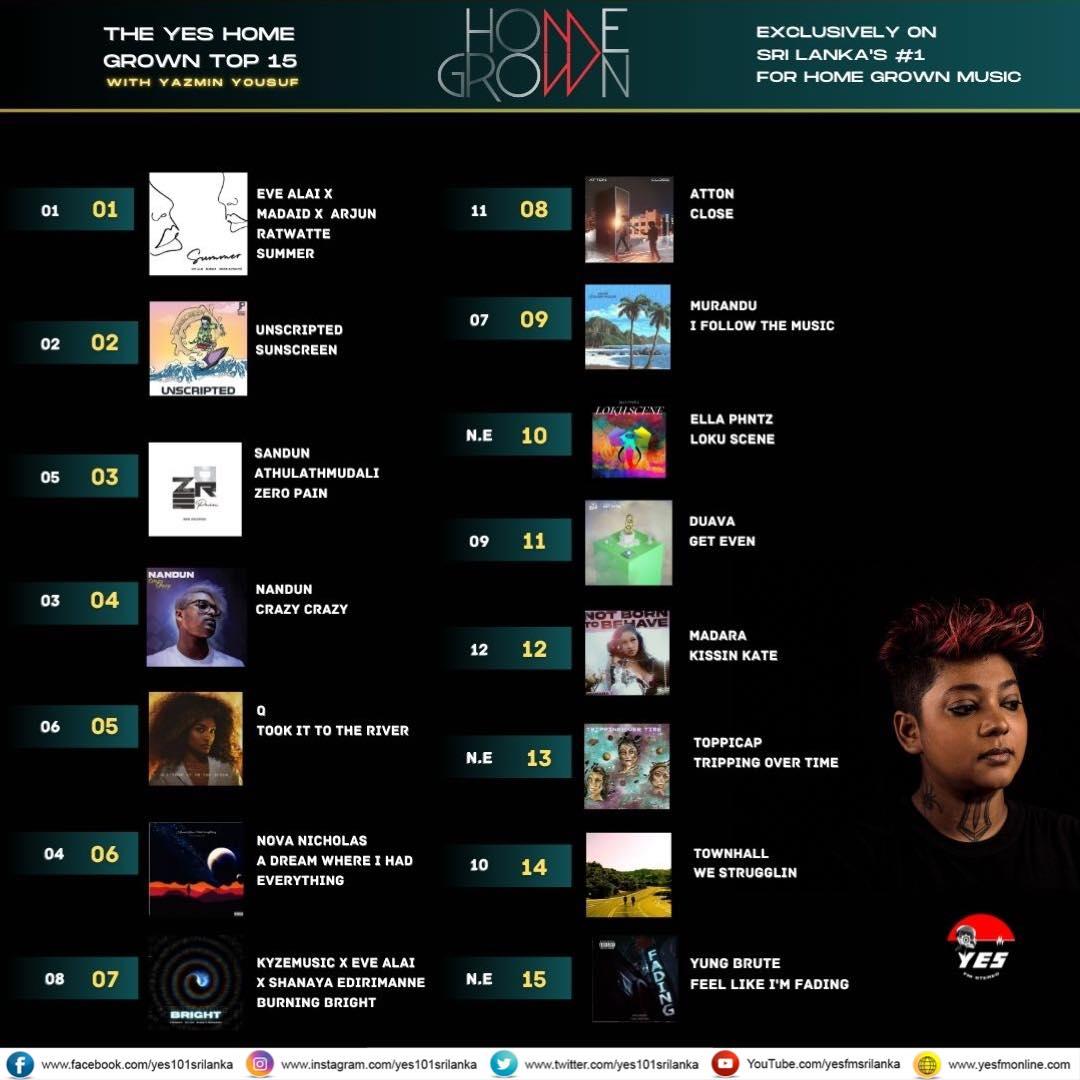 Shavindra Tissera – He is one of the best rock n roll voices in the city and to you good sir, the best year in music ahead from us here
Here's a pretty fun remix of Squid Games 'Red Light, Green Light' by Lanka's very own Dj Virus. This was released on the 13th of the month.
This Malaysia based Dj is back with edition 4 in the series and man, gotta hand it to you for such an excellent down temp mix! [SECTOR9] x "BLACK808" Dilee