Happy Cake Day To YES101 & Asiri Fernando
to Sri Lanka's Number 1 Hit Music Station that's been always supportive of the home music scene: more power, more years and more of all that mojo to you and the team!

Also happy cake day to Asiri Fernando (singer/songwriter/pastor) who continues to do a great job in encouraging the youth of Kandy to pursue their passion for music!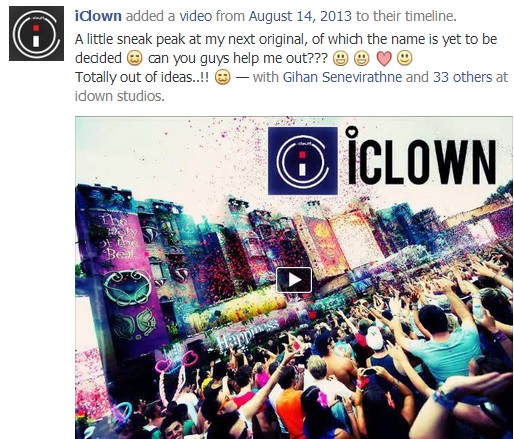 Its been a while since this dj/producer released anything and this is a very interesting single by the fella..is it just us or does anyone hear "tit"? 😛 https://soundcloud.com/jayfunker/girls-talk-original-mix
You might remember Akila from the bands Roadkill and WilliesJeep from the 2000's. The fella is back with a pretty neat guitar cover of Rookantha's classic 'Ukulata Mawath'.
'Chakithaya the Sinhala rock classic by Nemesis got a brand new re-working and it sounds epic! Nishan Daniels is responsible for the new arrangements while the piano parts are by