Happy Cake Day To Mark & Ranga
we're a little late but here wishing the both of you, Mark Alles (drummer-Dhisthi) & Ranga Dassanayake (one of the best sound engineers from home) nothing but the very best!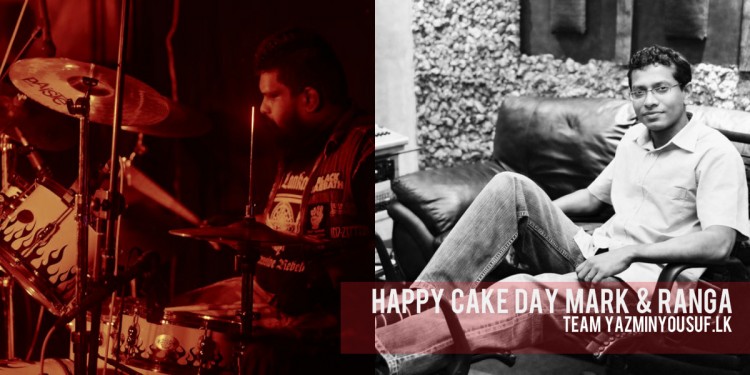 photo credits:Thushan Kavinda Photography (mark)
A few weeks ago, The Sooriya Village was home to a very special gig by the all new Sufi ensemble – Aswatuna. A name we reckon will be one Lanka
Just in time for Summer..this pretty chilled collaba by producers Dropwizz & Afterfab see's a pretty unique offering and hey, did we tell you its for free download too?
Aaaad the full version is here for you to check out, a pretty unlikely collaboration between rapper Omee and actress turned singer Yureni, ..see how you dig