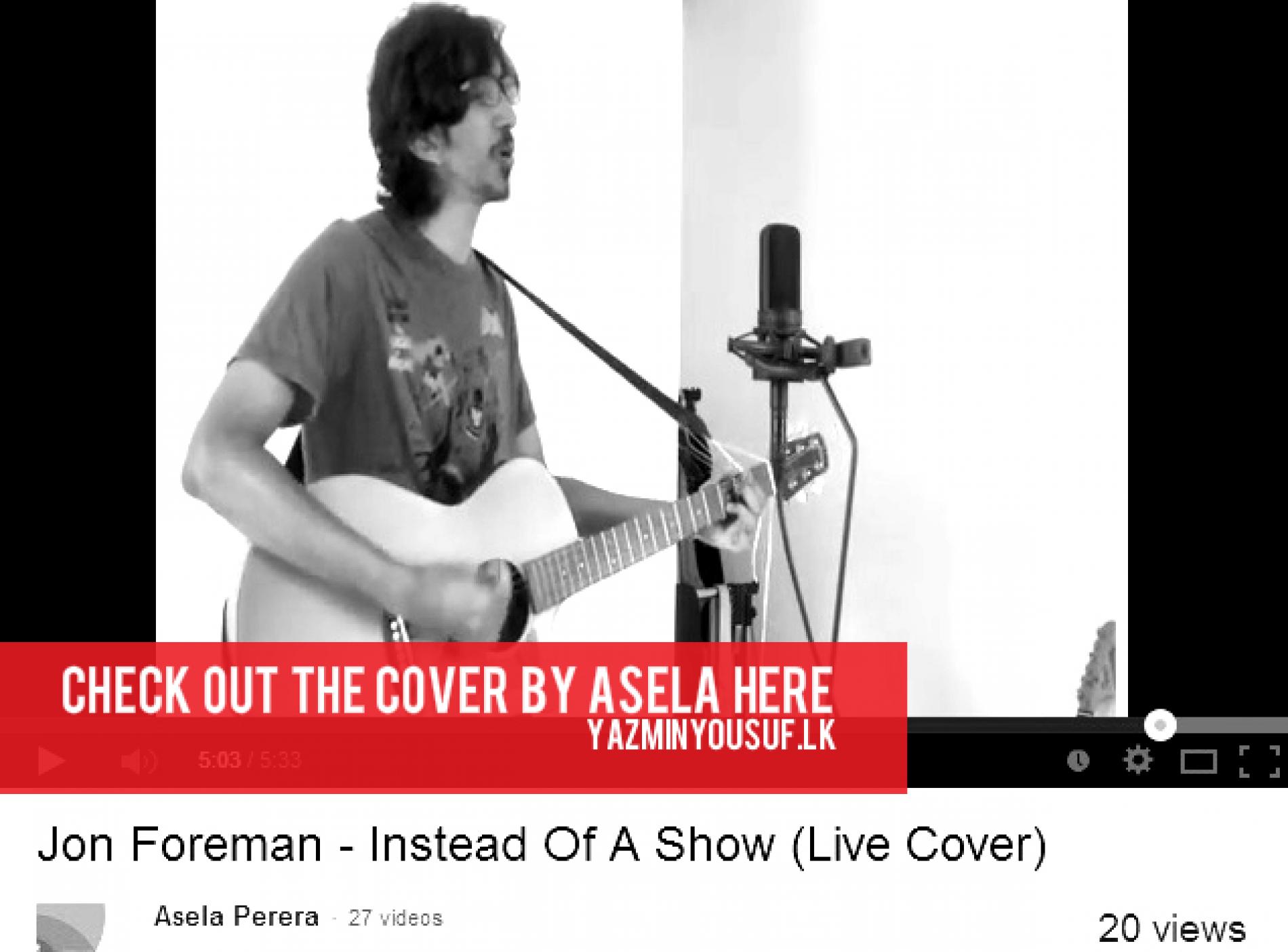 Asela Perera Covers Instead Of A Show
that conviction is something only Jon Foreman had when he sang that and this cover is a winner in our books cuz Asela captured it to the point of ..wait what? duuudeeee..check the cover out here.

Deep, Progressive and just the right amount of chill is what this mix is comprised of. See how you dig this edition in the series. ACMBPS007 – Farshan by Abyss_Cmb
The cousins are an all new cover band from Colombo and here's their first studio effort, a fun take of that classic 'Mamma Mia'!
The Xoticc has been around for a few years now, appearing in collabs and now he's back with a hot new single / video titled 'Ice Ice'. Find out why