Happy Cake Day To Kasun Nawarathne
even though he's been in the underground metal scene for a little over half a decade, he IS one of the youngest (23) and most talented guitarist, drummer (he knows to play more instruments than anyone else we reckon) and how can we forget, a gifted producer! a mastermind behind the production work that went into quite a few renowned EPs (Guilty Conscience Deletion By Spleen Saint, Astral Mantras Of Dyslexia: The Split EP Between Plecto Aliquem Capite & Funeral In Heaven, Atrocities (EP) By Plecto Aliquem Capite & Devanation Monumentemples By Genocide Shrines). He has also produced tracks for Chinthika Ranaweera and also contributed in the "Karma" movie soundtrack. Mad respect to your Sir, for your amazing work and dedication towards the scene! Have the best birthday ever!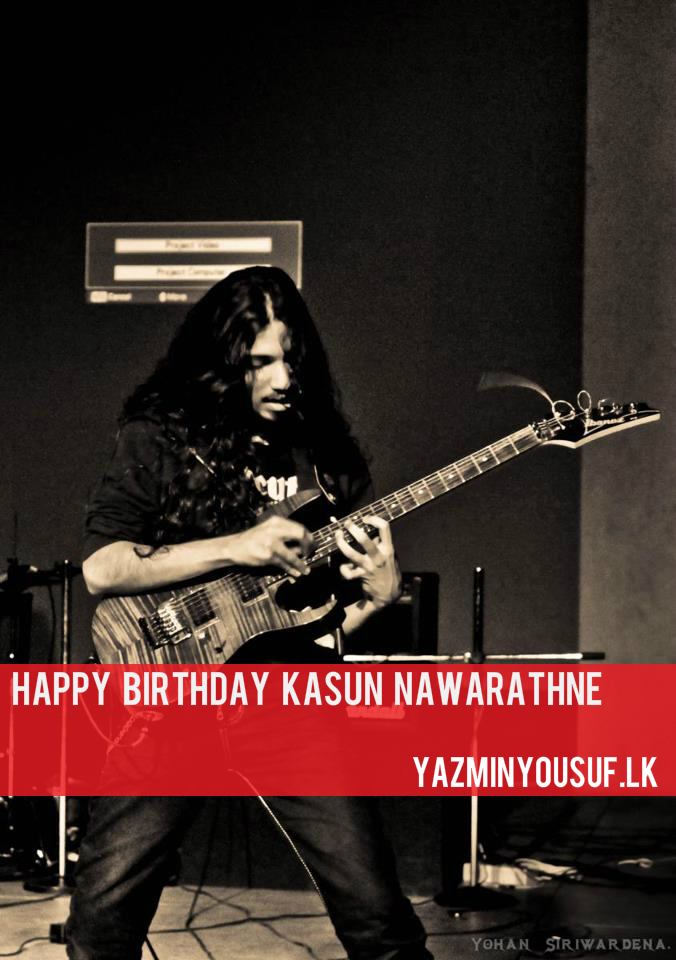 photo credits: Yohan Siriwardena
support an independent photographer by recommending their work
The Dhas brothers and their band have been around for 5 good years and to celebrate, they are having a special gig at the one place that used to be
She's back after a tiny hiatus with this really awesome take of Coldplay's classic 'The Scientist' and we think this one is full of that awesome 2019 soul!
The last time Az & Dirk checked in, it was 2012 and they released "Heaven" (the tv version according to Az ;). It was also the year where a ton