Happy Cake Day To Electro Mechanic & Prazanna Abeysekara
Belated birthday greets to you Prazanna (Sakwala Chakraya & ex Cancer) and the bestest one to you Ravi Perera aka Electro Mechanic!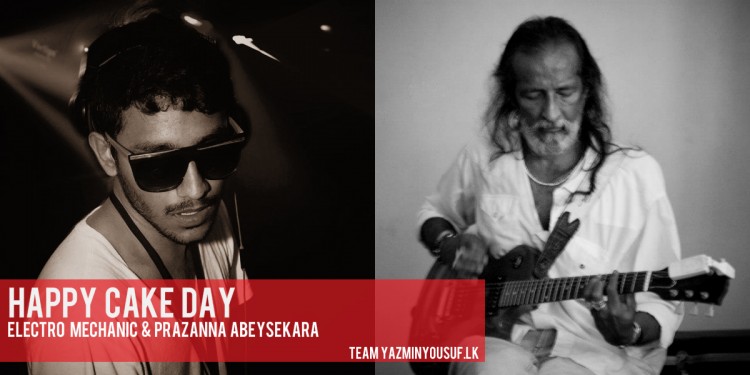 Photo credits: Timothy Barco (prazanna)
If you are wanting to help those affected by the floods & damage caused by the recent floods, here's a list of places you can donate. *we will be updating
Wowza.Dont even begin to cut the level of sonic brilliance added to this fierce single by Machine Gun Kelly…the piano additions and trap reworkings! A MUST check out!
An all new series for Rock N Roll kicks off at 7pm @ One O Six (Bernards Business Park) today and here's what you can be headbanging to! DecibelLK: About