Dropwizz Spends His 5th Week At Number 1
on The YES Home Grown Top 15 with his Lovetrap remix of "Love Me Like You Do"..download or stream the single already!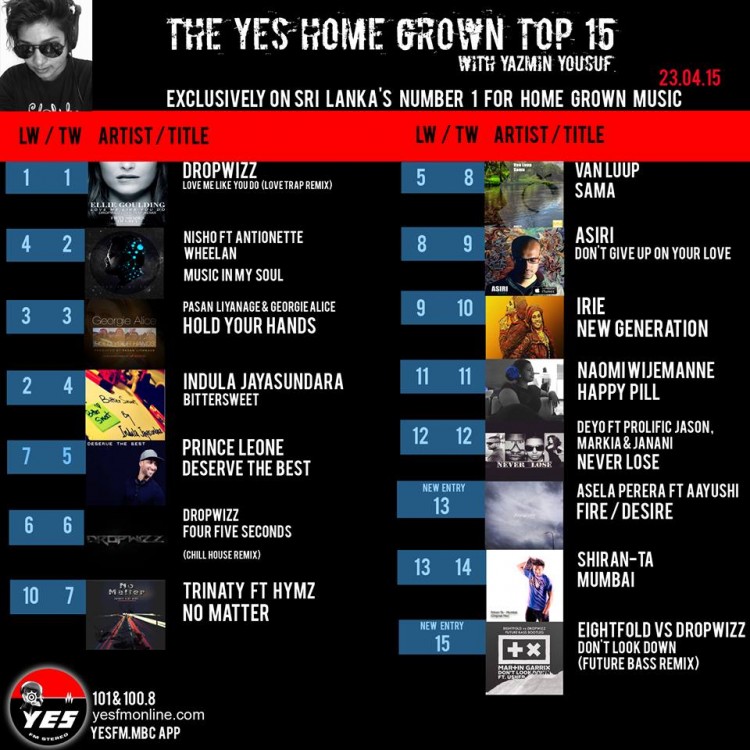 New Music & What Went Down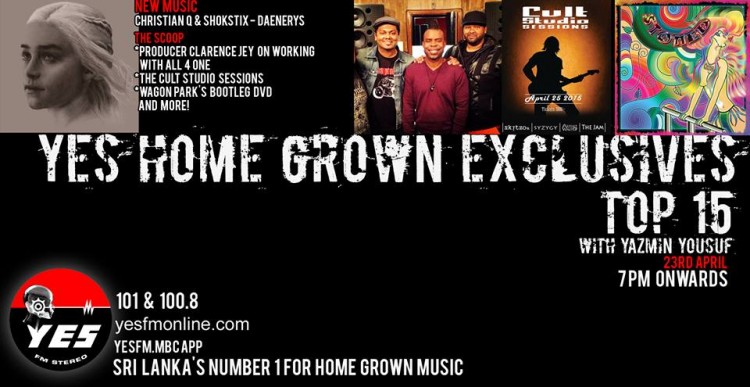 After a hiatus last year, TNL Onstage is back and this time around are open to all genres! Don't believe us? Check out the poster Want to be a
YouTube sensation Reeni De Silva is back with this pretty neat take of the theme song of a popular Korean tv series which airs on Sirasa Tv.
it takes a lot to be recognized especially at a time when there's a lot of good music coming out! Good job DiRu and here's to another week!