Dropwizz Launches His Promotion Channel And Has Another Festival Trap Rework For Ya
We love this move by producer Dropwizz, to have his own YouTube channel that promotes upcoming producers….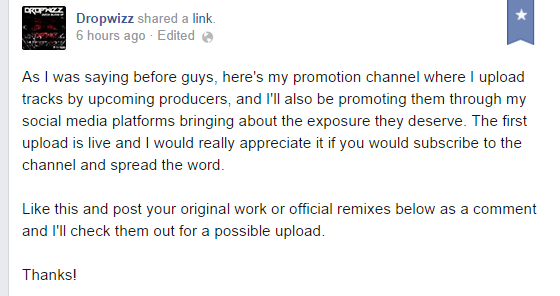 Go ahead and click here if you wanna post your music too!
But before that, dont forget to check out this killer festival trap edit of "Burn"
get the free dl here
Nishan Lee's newest ep is titled 'Poised for the future' and will released thru Tripswitch's onedotsixtwo label on the 30th of September. This Ep will also feature 2 remixes, one
this time though, you gotta wait for it! slated for a summer release..the preview of this mashup sounds kinda fun!
That reaction of ours, not completely dramatic as we've been following his music ever since he released "I Will Wait For You" a few years back and this teaser comes