Dropwizz Launches His Promotion Channel And Has Another Festival Trap Rework For Ya
We love this move by producer Dropwizz, to have his own YouTube channel that promotes upcoming producers….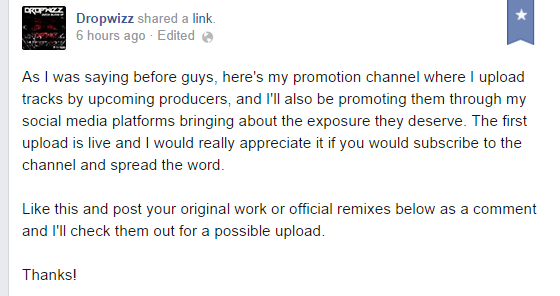 Go ahead and click here if you wanna post your music too!
But before that, dont forget to check out this killer festival trap edit of "Burn"
get the free dl here
So we were not there for this year's Guitar Fest but this video right here shows a sliver of what we've missed. Such an epic cover!
When Meraki Unites strikes you know is gonna be another good one! The husband and wife lead team are back and have created a sick new music video for artist
Everyone's favorite party series is back and this time around is slated to take place on the 9th of July. No details on the line-up, venue and headliner just yet