Congratz To Dropwizz On Another Week At Number 1
Last Thursday marked a second week at number 1 for his lovetrap remix of "Love Me Like You Do" which is also the most played on YES101: Sri Lanka's Number 1 For Home Grown Music.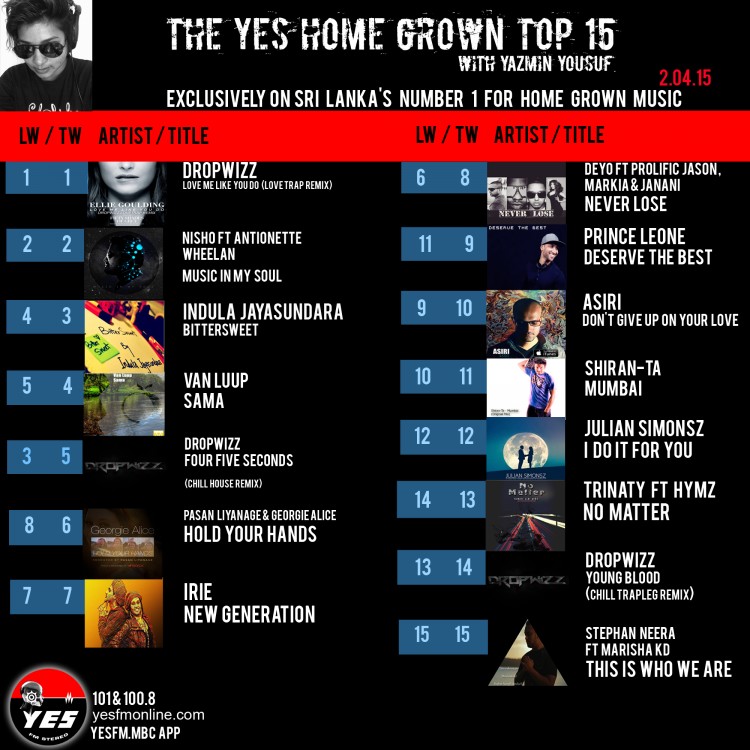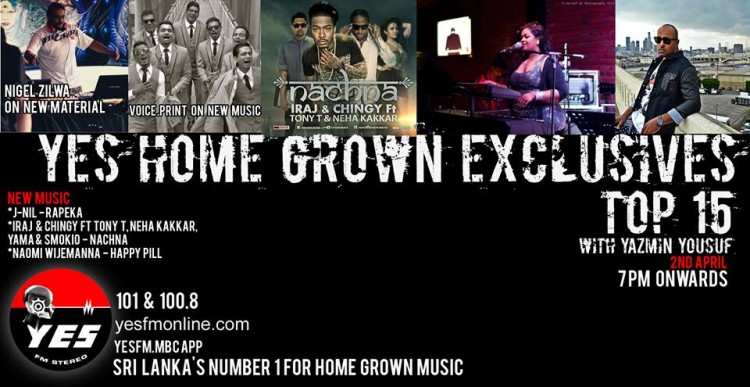 Released during the weekend comes this all new single by rapper Town featuring Nupa. The single is produced Town himself and is about life as hes's seen and experienced it.
In total its 6 weeks on top the countdown (4 weeks before they dropped to number 2 and rose up again last week to the top spot)  for Rakee &
It's been a minute since we've heard brand new music from Mihindu. He's back with this collaba, featuring a fresh name from the scene – Sewwandi Weerasinghe.