Bachi Susan Ft. Pasan Liyanage – Nadunana Adare
The first release from the RedFox & Pasan Liyanage's camp is brilliant and we think this is what Sinhala radio stations need to be playing across the island. It's no state secret that both Bachi & Pasan have an amazing producer & singer dynamics and the end result is usually as stellar as it gets.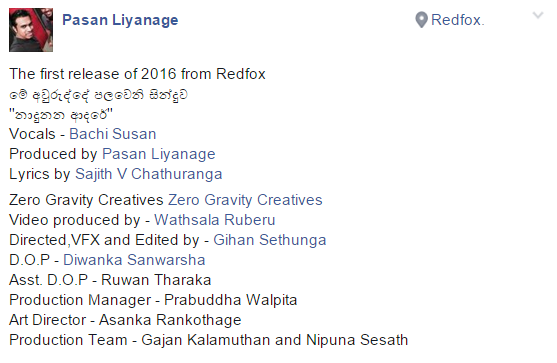 It's not everyday that you get to see your fave theme being getting the acoustic treatment by one of Kandy's finest guitarists! Check out this take already!
On the yes home grown top 15 with his 2nd original "Someone Like Ellen". It's a first for the Kandy based singer who previously had singles on the countdown including
finally: would be an apt word or maybe an inappropriate one depending on how you like this experimental noise metal project fronted by Buddhika Karunasekera. this website ranks as pretty