Awesome Cake Day To January 18th Names
And it looks like there's gonna be cake in demand today!
Awesome name day greets to Natasha Rathnayake (singer.performer),Ras Ceylon (rapper), Hibshi (producer), Twiggy (DJ & Producer), Chatura Manaram Gunetilake (producer) & belated birthday greets to Hafzel Preena (Drummer.Sacrament)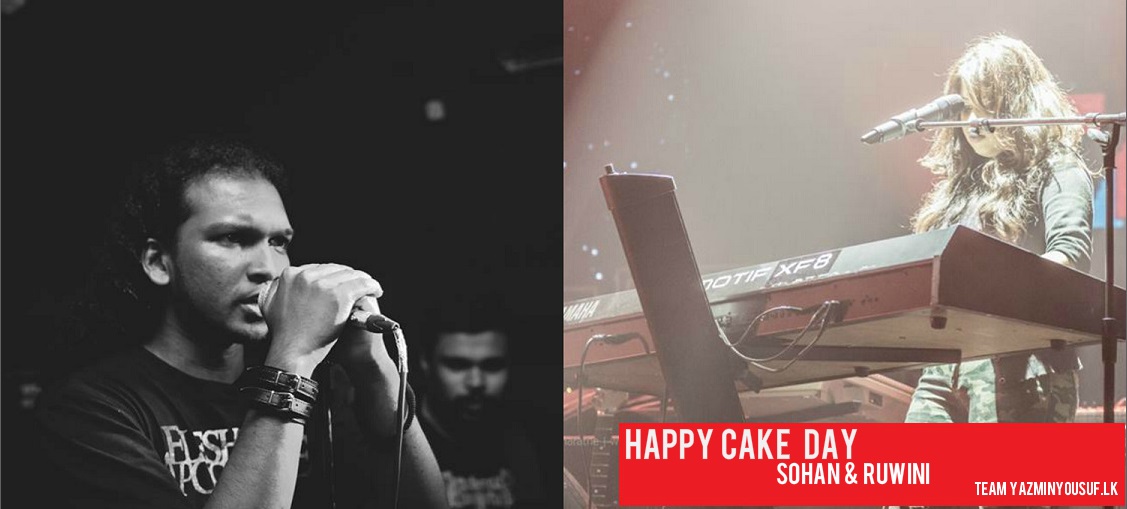 photo credits: Malaka Mp (twiggy), Yohan Siriwardena PhotoMag. (hafzel) & T1 & T2 Photography (Ras Ceylon)
Heavy and right sonically comes this all new set of remixes of Mechanic and Jizzy's single 'Bounce That' by Dj Mass, Droidstep, Neulows, Amizio, RandonNoize and more.
He spoke to yazmin yousuf on an exclusive interview on the show with regards to the "rap wars" on social media, this interview has garnered quite a response from pretty
Dropped on Friday as promised, here is producer Month's all new collaba with The Troublemakers Gang and we think this one is a keeper on your phone.